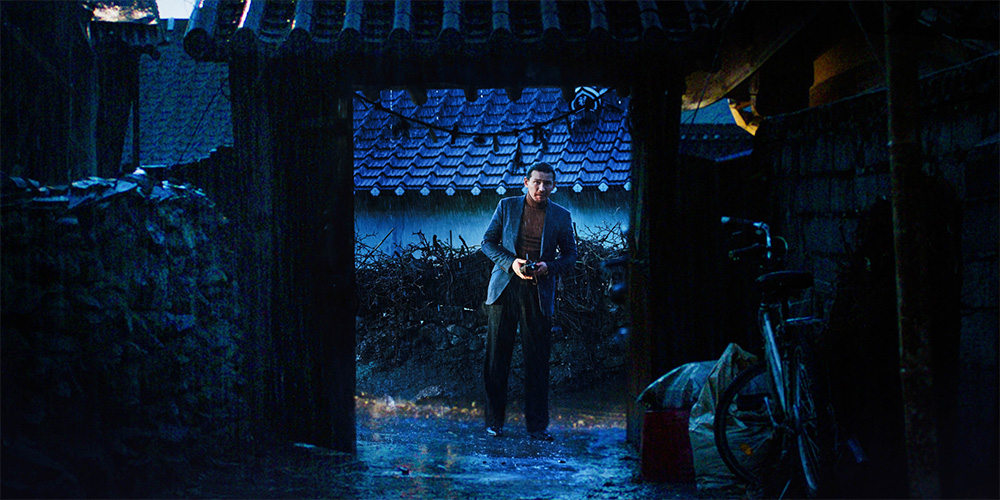 Na Hong-Jin's 'The Wailing' comes to UK DVD in January
---
The South Korean box office smash, 'The Wailing' will be released on UK DVD on January 30, 2017.
Directed by Na Hong-Jin ('The Chaser'), the film is a riveting police investigation which turns into a sensationally terrifying thriller as a likeable cop is drawn into a nightmarish hunt for a source of pure evil disturbing his quiet, rural village. The cast includes Kwak Do-Won, Hwang Jung-Min, Jun Kunimura, Chun Woo-Hee, and Kim Hwan-Hee.
Synopsis: Out of his depth, local police officer Jong-goo investigates a spate of killings, as well as an outbreak of madness seemingly connected to the recent arrival of a mysterious Japanese man who resides in the outskirts of the village. What's more, he is horrified to discover his young daughter may have fallen under the stranger's curse. Jong-goo calls on a charismatic shaman to free his daughter from the stranger's dangerous influence, but the shaman's intense exorcism ritual threatens to worsen the situation… and Jong-goo, with his world collapsing around him, realises he must confront the ultimate evil.
'The Wailing' is available for preorder now from Amazon.co.uk.