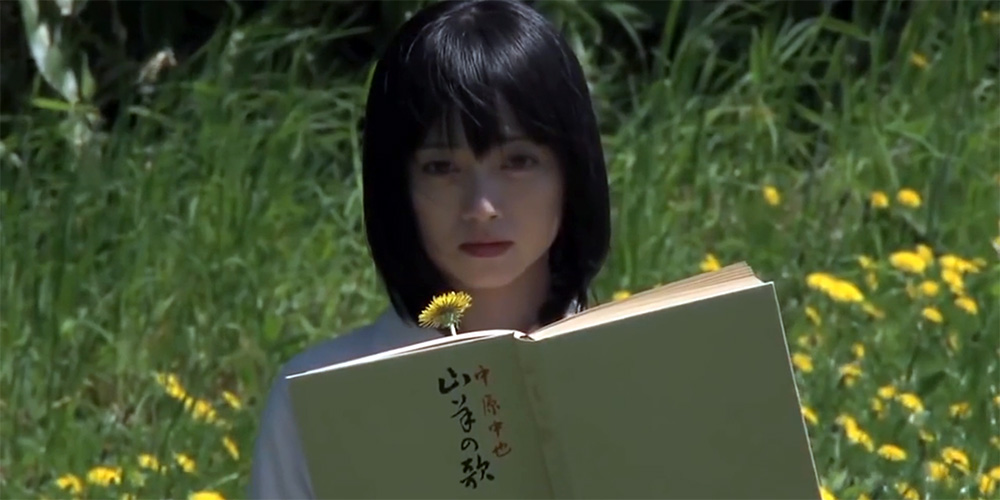 Nobuhiko Obayashi's war trilogy coming to theatres in July
---
KimStim are bringing Nobuhiko Obayashi's iconic war trilogy – consisting of 'Hanagatami', 'Seven Weeks' and 'Casting Blossoms to the Sky' – to US virtual cinemas and theatres on July 9, 2021.
Made in the wake of the Great East Japan Earthquake and Tsunami of March 2011 and informed by Obayashi's firsthand experience as a child born on the eve of World War II in Hiroshima Prefecture, the trio of films collectively consider the loss of innocence for an entire generation of Japanese youth raised in the shadow of war and national disaster.
Hanagatami (2014)
In the spring of 1941, wide-eyed 17-year-old Toshihiko Sakakiyama (Shunsuke Kubozuka) arrives in the coastal town of Karatsu in Saga Prefecture and befriends a group of teenage classmates who fall in love, quarrel and stumble through their remaining days of youth as war looms on the horizon. An extravagantly stylized epic that makes the most of green screens, elaborate lighting and dizzying editing, Obayashi's passion project and swan song is a grand culmination of the great director's dazzling visual style and a poignant reminder of the tragedy of war for this generation. [Japan Society]
Seven Weeks (2014)
At 2:46 PM on March 11, 2013 in Ashibetsu, Hokkaido Prefecture, Mitsuo Suzuki (Toru Shinagawa) takes his last breath at the ripe age of 92. As the patriarch's far-flung family gathers to make preparations for his passing, a mysterious and unknown woman (Takako Tokiwa) appears among them. Together, they begin to unravel the secret history of Mitsuo's long life, including shocking tales of war in Sakhalin (an island in the Japanese archipelago that is now a part of Russia). Ruthlessly fragmenting scenes and setting a furious pace with one experimental technique following another, Obayashi's breathless film breaks down the barriers between past and present, reality and illusion, and even self and other, all in order to create an emotionally profound experience of loss and hope. [Japan Society]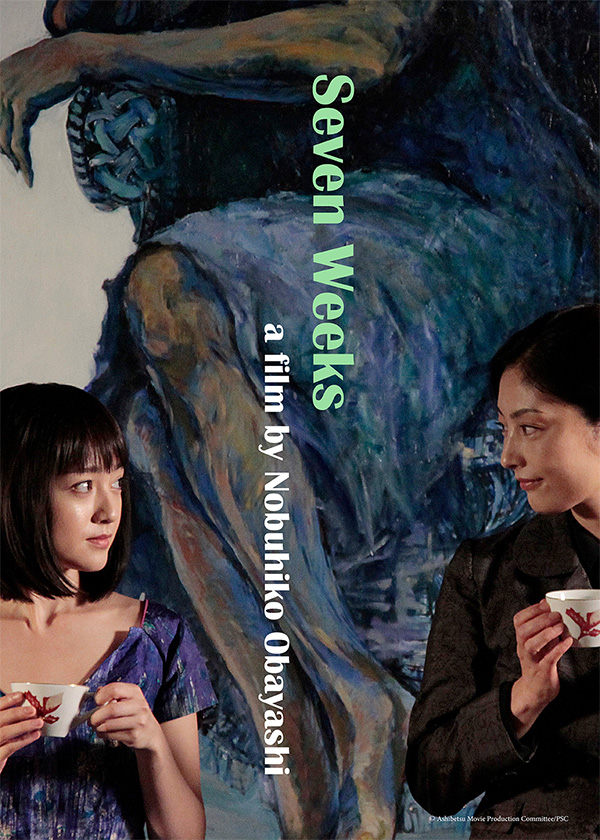 Casting Blossoms to the Sky (2012)
In the aftermath of the Great East Japan Earthquake, journalist Reiko Endo (Yasuko Matsuyuki) travels to the city of Nagaoka in Niigata Prefecture as it prepares for an annual fireworks festival memorializing the fallen victims of war. Drawn to the city by an old flame who plans to put on a war-themed play written by a mysterious student, Reiko embarks on a journey of self-discovery as she learns the storied history of Nagaoka and the ghosts of its war-torn past. [Japan Society]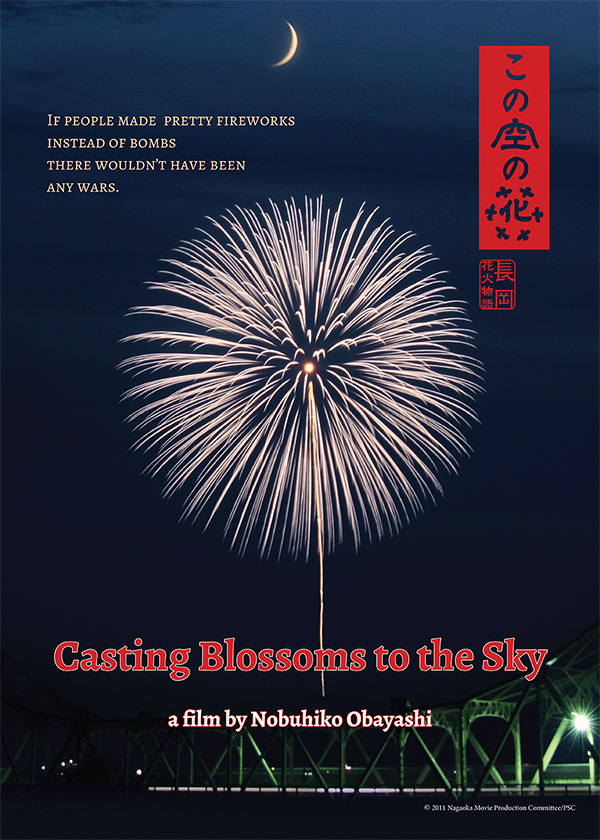 All three films will be screened by the Japan Society, NY as well as opening nationwide across selected cinemas.