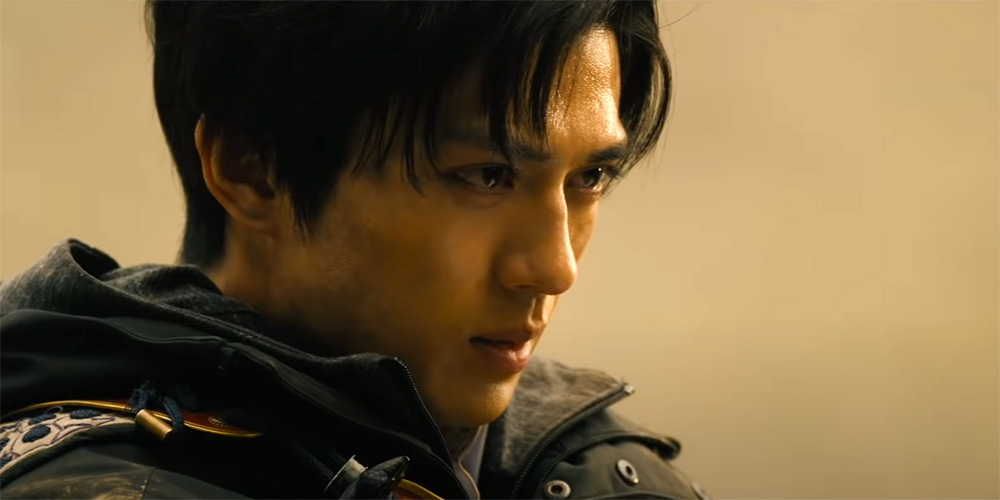 Teaser: 'Brave: Gunjyo Senki'
---
'Brave: Gunjyo Senki' (ブレイブ 群青戦記) is a 2021 Japanese historical fantasy action film directed by Katsuyuki Motohiro.
Based on the manga series by Masaki Kasahara, the story revolves around an entire school that is somehow sent back in time to the Sengoku period. The cast includes Mackenyu Arata, Haruma Miura, Hirona Yamazaki, Kenichi Matsuyama, Nobuyuki Suzuki, and Keisuke Watanabe.
Synopsis: High-schooler Aoi Nishino (Mackenyu Arata) is a history buff who also happens to be skilled in archery. He often fantasises that he would have been better suited to the Sengoku era and imagines his classmate, Haruka Seno (Hirona Yamazaki) as his wife. Sadly though, Seno is just his friend and Kota (Nobuyuki Suzuki) is her boyfriend. One day, a mysterious fog appears and the entire school is somehow sent hurtling back through time. Aoi pinpoints the period as somewhere between 1576–1582, but before he can investigate further the school comes under attack from a group of armed men… [© Far East Films]
'Brave: Gunjyo Senki' opens across Japan on March 12, 2021.