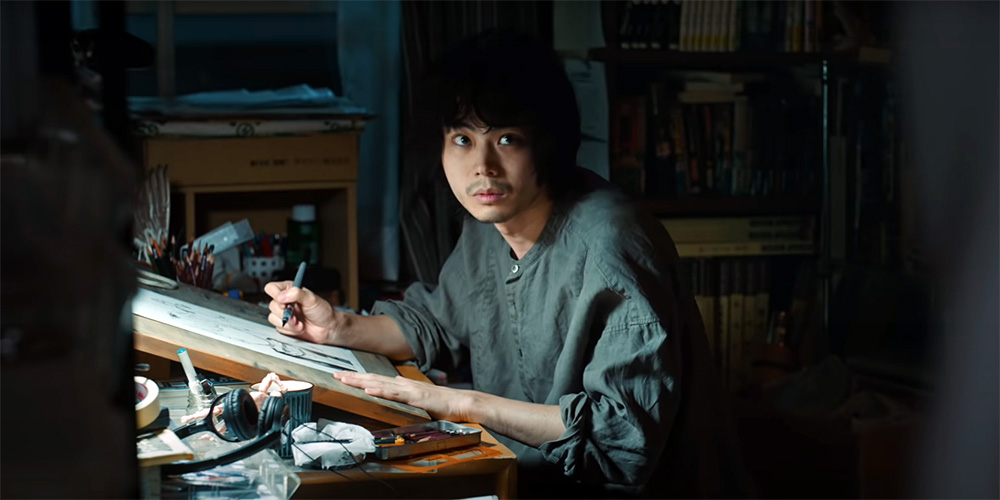 Teaser: 'Character'
---
'Character' (キャラクター) is a 2021 Japanese suspense thriller directed by Akira Nagai.
The film revolves around a struggling manga artist who witnesses a murder and begins to use the man responsible as inspiration for his latest work. The cast includes Masaki Suda, Fukase, Shun Oguri, Mitsuki Takahata, and Shido Nakamura.
Synopsis: Keigo Yamashiro (Masaki Suda) has a natural gift for drawing and aspires to be a manga writer. However, he has a problem when it comes to creating villains and is stuck working as a writer's assistant. When Yamashiro is sent to sketch a happy family, he finds them all dead and catches a glimpse of the man responsbile. Rather than tell the police, he begins to to use the man as inspiration for a new manga called "34." As his work becomes a hit, one person starts to notice the similarities with real life and suddenly Yamashiro finds himself face-to-face with the murderer… [© Far East Films]
'Character' opens across Japan in June 11, 2021.