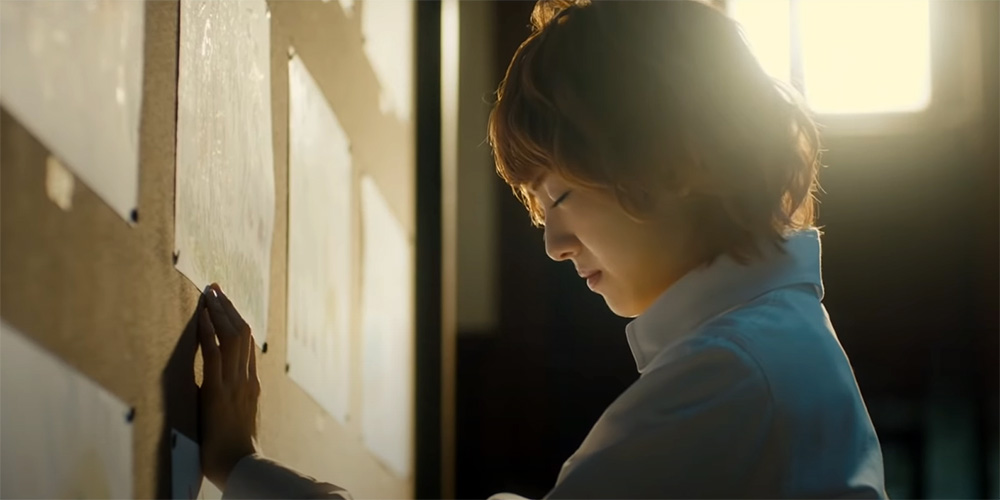 Teaser: 'The Promised Neverland'
'The Promised Neverland' (約束のネバーランド) is a 2020 Japanese fantasy sci fi mystery directed by Yuichiro Hirakawa.
Based on the manga series written by Kaiu Shirai and illustrated by Posuka Demizu, the story follows a group of kids at a seemingly perfect orphanage who uncover its dark truth when they break a rule to never leave the grounds. The cast includes Minami Hamabe, Rihito Itagaki, Kairi Jyo, Keiko Kitagawa, Naomi Watanabe, and Fuga Shibazaki.
Synopsis: At Grace Field House, life couldn't be better for the orphans. Though they have no parents, together with the other kids and a kind "Mama" who cares for them, they form one big, happy family. Their daily lives involve rigorous tests, but afterwards, they are allowed to play outside. There is only one rule that they must obey: do not leave the orphanage. But one day, two top-scoring orphans, Emma (Minami Hamabe) and Norman (Rihito Itagaki), venture past the gate and unearth the harrowing secret behind their entire existence. Utilising their quick-wittedness, the children must work together to somehow change their predetermined fate.
'The Promised Neverland' opens across Japan on December 18, 2020.