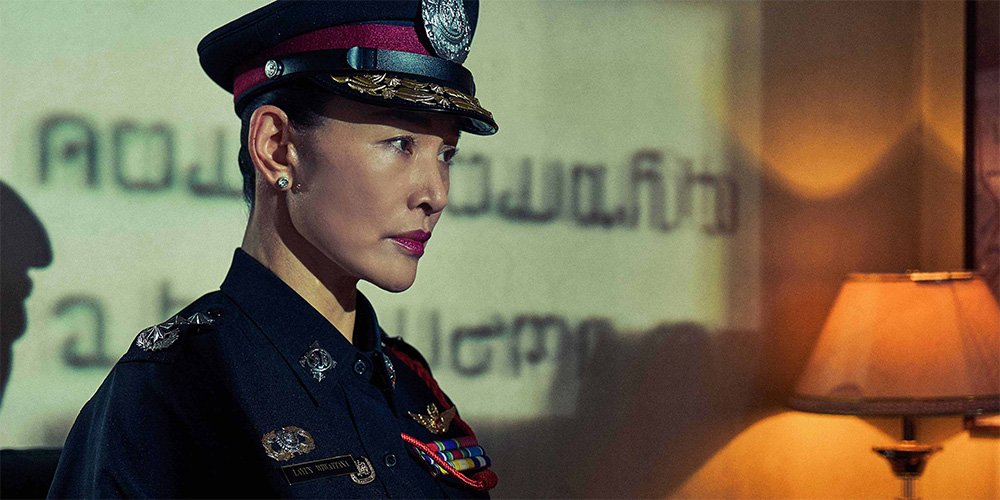 Theatrical & Digital release: 'Sheep Without A Shepherd'
---
CineAsia are bringing the 2019 Chinese thriller 'Sheep Without A Shepherd' (误杀) to UK virtual cinemas on April 12 and to Digital on April 26, 2021.
Directed by Sam Quah and based on the 2013 Indian movie 'Drishyam', the story revolves around a father who is willing to do anything to protect his daughter after she is involved in a crime. The cast includes Xiao Yang, Tan Zhuo, Joan Chen, Philip Keung, and Paul Chun Pui.
Synopsis: Lee (Yang Xiao) and his wife Jade (Zhuo Tan) run a small company in Thailand. They have two lovely daughters and live a happy life. However, his eldest daughter kills the son of Lawan (Joan Chen) in self-defense. To protect his daughter and families, Lee has to bury the body and cover the truth. Lawan is the head of the regional police, and she is dying to find her missing son. The contest between Lee and Lawan is beginning.
You can book tickets to watch the film now from ChineseFilm.uk or pre-order from iTunes.