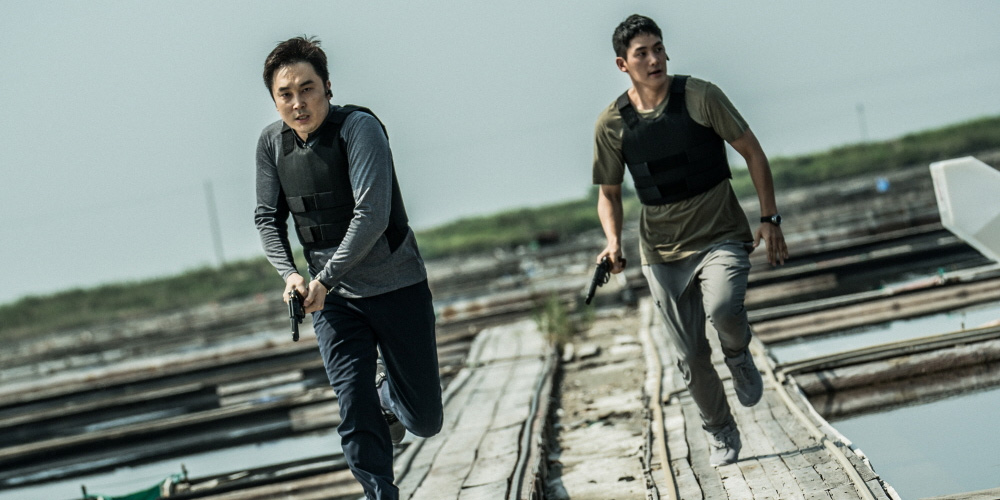 Theatrical release: 'Believer'
---
Well Go USA are bringing the South Korean crime thriller 'Believer' (독전) to selected US cinemas from June 8, 2018.
The film, which is a remake of Johnnie To's 2012 film 'Drug War', revolves around an investigator who allies with a member of a drug cartel to bring down the boss. The cast includes Cho Jin-Woong, Ryoo Joon-Yeol, Kim Ju-Hyeok, Kim Sung-Ryoung, and Park Hae-Joon.
'Believer' will be playing at the following theatres:
ATLANTA (LAWRENCEVILLE) AMC Sugarloaf Mills 18
BOSTON AMC Loews Boston Common
BUENA PARK, CA CGV Cinemas Buena Park
CALGARY Cineplex Westhills
CHICAGO (NILES) AMC Showplace Niles 12
DALLAS AMC Grapevine Mills 30
DENVER AMC Arapahoe Crossings 16
EDMONTON Cineplex Movies 12
HONOLULU Consolidated Pearlridge 16
HOUSTON AMC Studio 30
MONTGOMERY, AL New Vision Chantilly 13
NEW YORK AMC Bay Terrace 6
NEW YORK AMC Empire 25
NYC (EDGEWATER National Amusements Edgewater Multiplex
NYC (RIDGEFIELD PARK, NJ) AMC Starplex Ridgefield Park 12
PHILADELPHIA AMC Plymouth Meeting 12
PHOENIX Harkins Arizona Mills
SAN DIEGO AMC Fashion Valley 18
SAN FRANCISCO AMC Van Ness 14
SEATTLE (LYNNWOOD) AMC Loews Alderwood Mall 16
SAN FRANCISCO (CUPERTINO) AMC Mercado 20
TORONTO Cineplex Empress Walk
VANCOUVER Cineplex Cinemas Coquitlam and VIP
For more information and to buy tickets, check out the Well Go USA website.