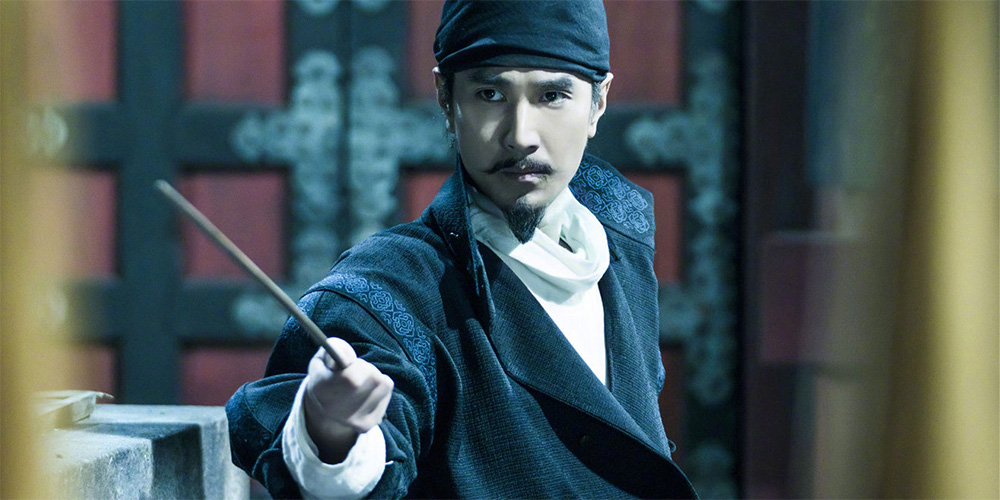 Theatrical release: 'Detective Dee: The Four Heavenly Kings'
CineAsia are bringing Tsui Hark's new Chinese action-adventure fantasy 'Detective Dee: The Four Heavenly Kings' (狄仁杰之四大天王) to selected UK cinemas from July 27, 2018.
The film, which is a sequel to 2013's 'Young Detective Dee: Rise Of The Sea Dragon', sees Detective Dee investigating a series of strange events happening during the Tang Dynasty, including the palace's dragon sculptures coming alive, the appearance of evil warriors wearing ghost masks, and foxes that talk in human language. The cast includes Mark Chao, Feng Shaofeng, Lin Gengxin, and Carina Lau.
Synopsis: In this historical martial arts epic, Detective Dee (Mark Chao, 'Young Detective Dee', 'Monga') is appointed by Emperor Gaozong to protect the Tang Dynasty from rival Empress Wu (Carina Lau, '2046', 'Days of Being Wild') and is bestowed with the magical Dragon Taming Mace. Wu orders Yuchi Zhenjin (William Feng, 'Wolf Totem', 'White Vengeance') of the Golden Gard to recruit five mystics and task them with stealing the threatening Mace, the consequence of which is capital punishment for Dee.
Storming the Department of Investigation, Wu orders a demonstration of sorcery power which goes horrifically wrong with deadly consequences. In the confusion, Yuchi Zhenjin is seen killing colleagues of the Golden Gard. It falls to Detective Dee to solve the puzzle and redress the balance of power to save the Tang Dynasty.
For full details on screenings of 'Detective Dee: The Four Heavenly Kings', visit www.DetectiveDee3.com.