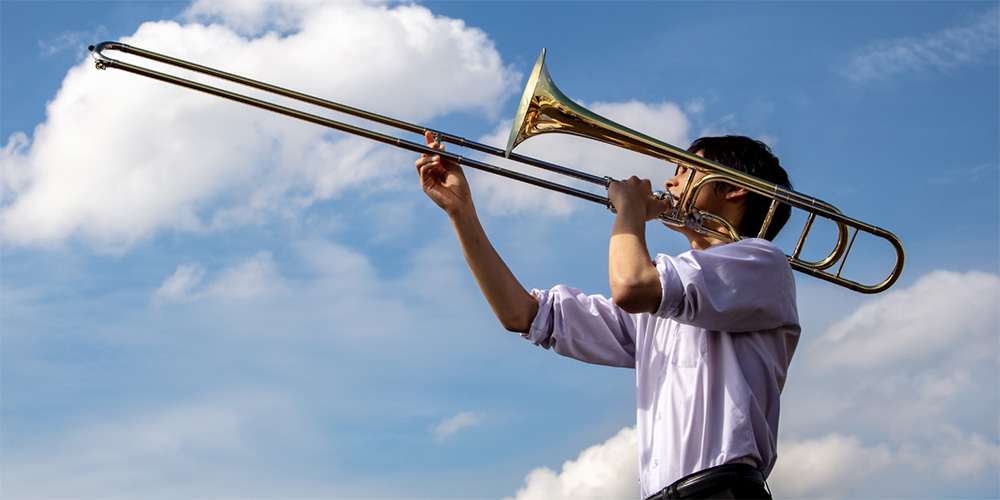 Trailer: '20-Year-Old Soul'
---
'20-Year-Old Soul' (20歳のソウル) is a 2022 Japanese drama directed by Jun Akiyama.
Based on Yuriko Naka's book about a true story, the film follows a talented young musician whose life trajectory is drastically altered after he is diagnosed with cancer. The cast includes Fuju Kamio, Machiko Ono, Riko Fukumoto, Masaya Sano, Koki Maeda, and Jiei Wakabayashi.
Synopsis: Daiyoshi Asano (Fuju Kamio) is a boy who plays the trombone for the brass band club at Funabashi Municipal High School.  Above all else, he hugely admires and is greatly influenced by his teacher, Kenichi Takahashi (Koichi Sato). Daiyoshi's talents are obvious and he is given the challenge of composing an original cheer song for the Ichifune Baseball Club. While struggling to compose his first music, he is encouraged by Mr. Takahashi and his best friend Toma Saeki (Akiya Sano), as well as being supported by his mother, Keiko (Machiko Ono). And so, the song "Ichifune soul" is born and it is immediately labelled by the team as a "divine cheering song". After graduating from high school, Daiyoshi enters a music college in the hope of becoming a teacher but a medical examination reveals that he is suffering from cancer. [© Far East Films]
'20-Year-Old Soul' opens across Japan on May 27, 2022.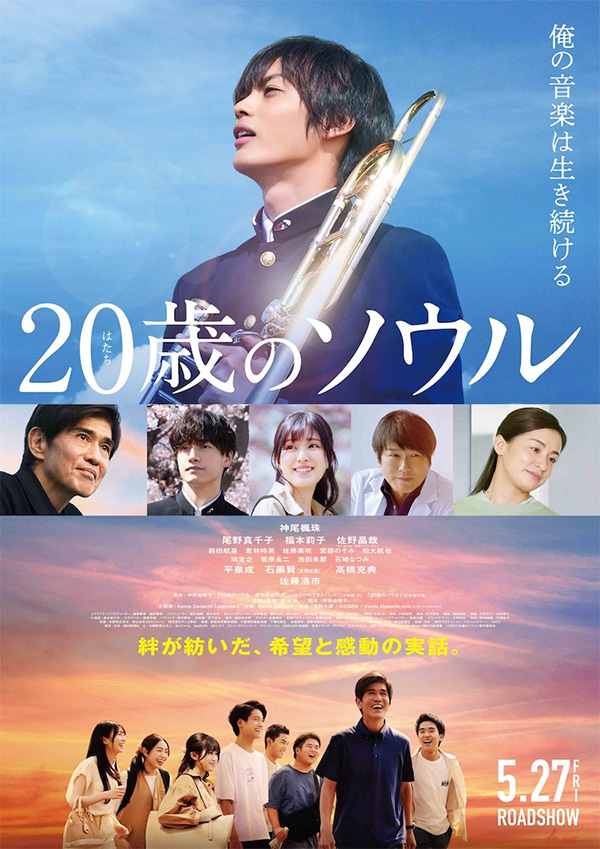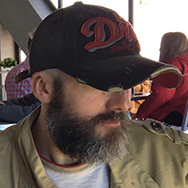 Latest posts by Phil Mills
(see all)