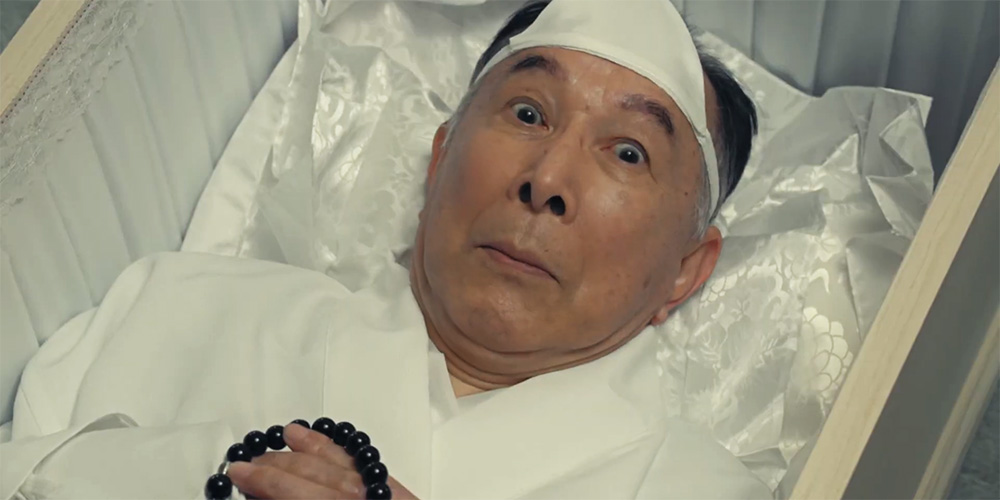 Trailer: 'End-Of-Life Concierge'
---
'End-Of-Life Concierge' (お終活 熟春! 人生, 百年時代の過ごし方) is a 2021 Japanese comedy drama written and directed by Hideyuki Katsuki.
The film revolves around a couple who are celebrating their 50th year of marriage but are struggling to find reasons to remain together. The cast includes Masaru Mizuno, Ayame Gouriki, Yuki Matsushita, Atsuko Takahata, and Isao Hashizume.
Synopsis: Shinichi (Isao Hashizume) and Chikako (Atsuko Takahata) have been married for 50 years but are on the verge of getting a divorce. Since retiring, Shinichi has spent most of his time at home and Chikako stresses over her husband's lack of activity. Meanwhile, their daughter, Aya (Ayame Gouriki), runs a food truck. When she meets Ryota (Masaru Mizuno), an undertaker, he invites her to join him at the Oshukatsu Fair. Aya also decides to bring along her mother and this leads to Chikako getting information on preparing for death. When she shares it with Shinichi, their relationship gets even worse.  [© Far East Films]
'End-Of-Life Concierge' opens across Japan on May 21, 2021.