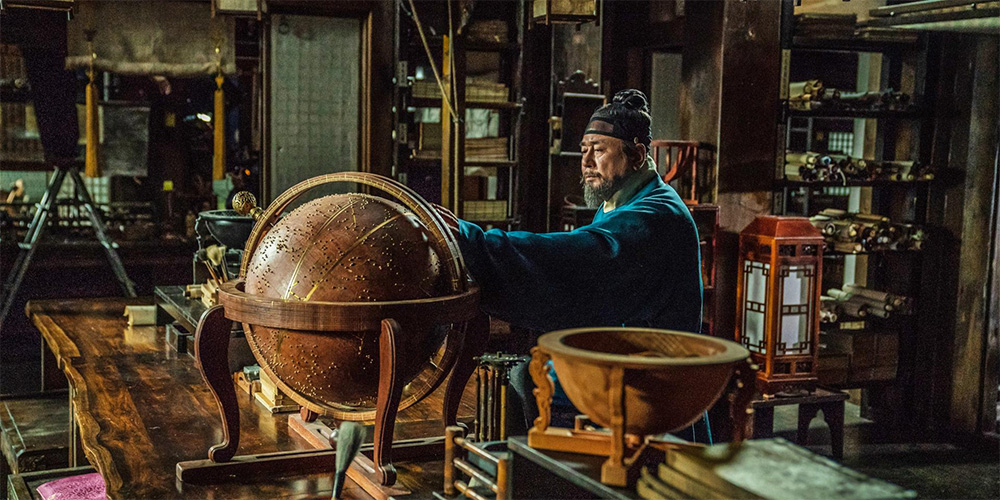 Trailer: 'Forbidden Dream'
'Forbidden Dream' (천문: 하늘에 묻는다) is a 2019 South Korean historical drama directed by Hur Jin-Ho.
The film, which is based on true events, centres around the long-lasting friendship between the greatest ruler in Joseon history and the country's most remarkable scientist. The cast includes Choi Min-Sik, Han Suk-Kyu, Shin Goo, Kim Hong-Fa, and Heo Jun-Ho.
Synopsis: A 20 year relationship exists between King Sejong (Han Suk-Kyu) and Jang Yeong-Sil (Choi Min-Sik). They invent various devices for astronomical observation. Due to events that occur in a specific case, Jang Yeong-Sil is discharged from office and he disappears completely.
'Forbidden Dream' opens across South Korea in December 2019.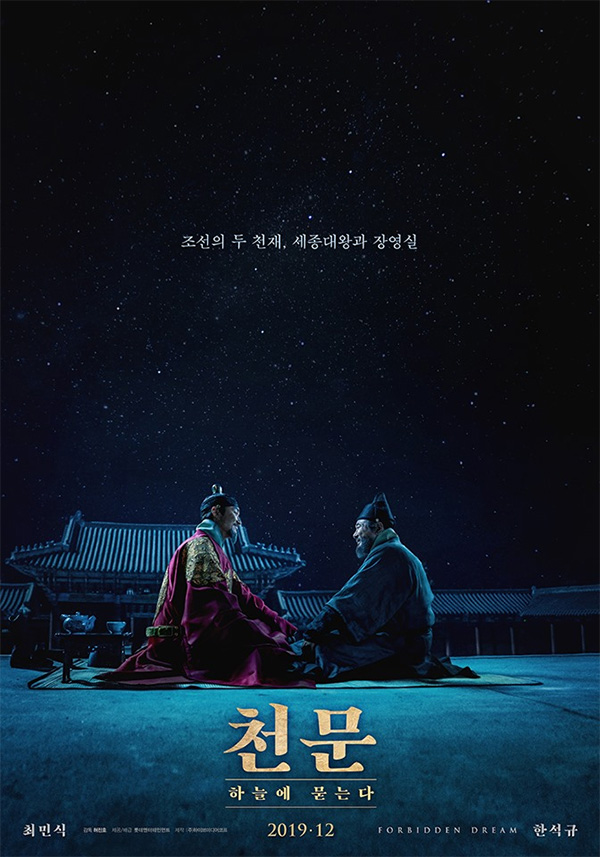 Synposis by AsianWiki.