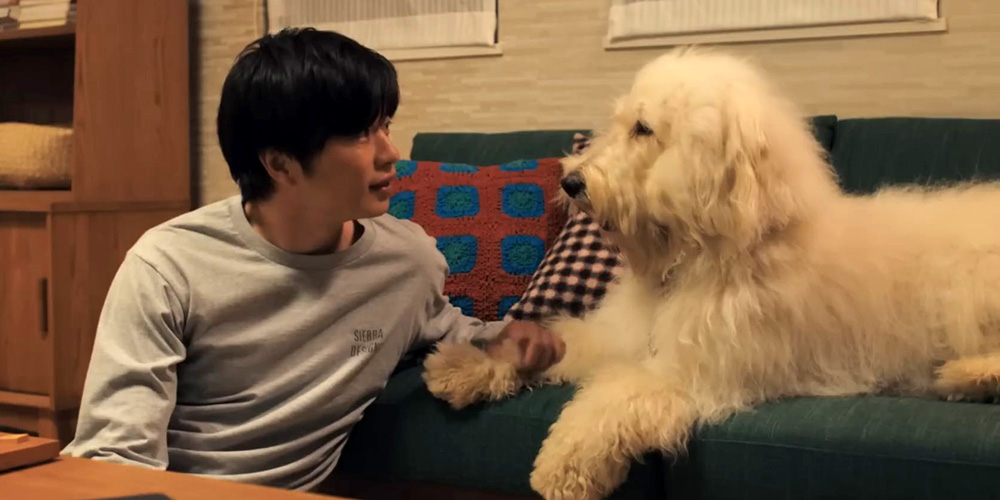 Trailer: 'Haw'
---
'Haw' (ハウ) is a 2022 Japanese drama co-written and directed by Isshin Inudo.
Based on a novel by Hiroshi Saito, the film revolves around an office worker going through a tough time who sees his life change for the better after he begins taking care of an abandoned dog. The cast includes Kei Tanaka, Elaiza Ikeda, Toru Nomaguchi, Makiko Watanabe, and Itsuki Nagasawa.
Synopsis: Tamio Akanishi (Kei Tanaka) works at a public office in Yokohama. He is going through one of the worst periods of his life after breaking up with his fiancee. One day, his boss tells him to take care of a big dog with white hair, which was abandoned by his owner. Tamio begins to live with the dog but he doesn't bark and only makes a sound that sounds like "haw" so that is what he names him. While living together, the connection between the pair gets deeper and now Tamio can't think of his life without Haw. [Source: AsianWiki]
'Haw' opens across Japan on August 19, 2022.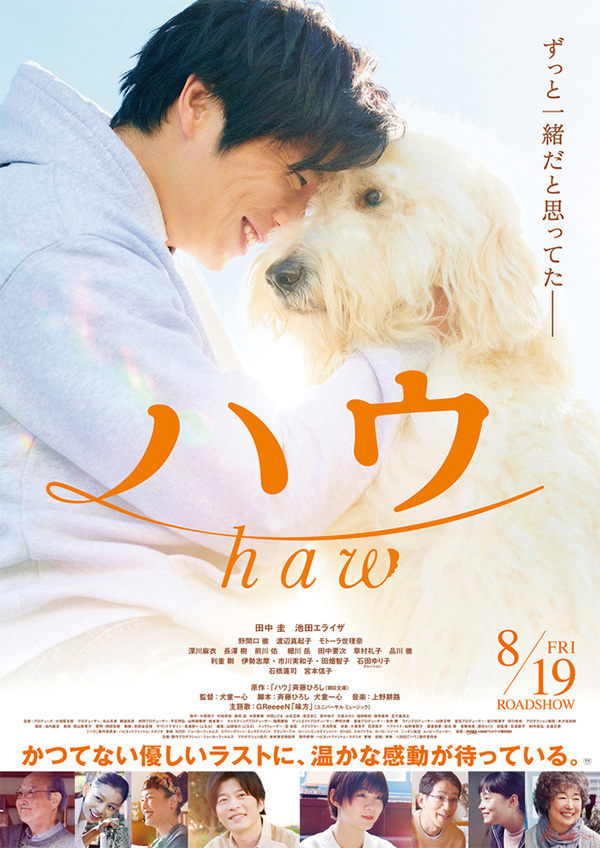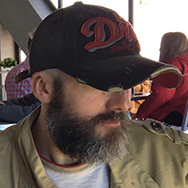 Latest posts by Phil Mills
(see all)