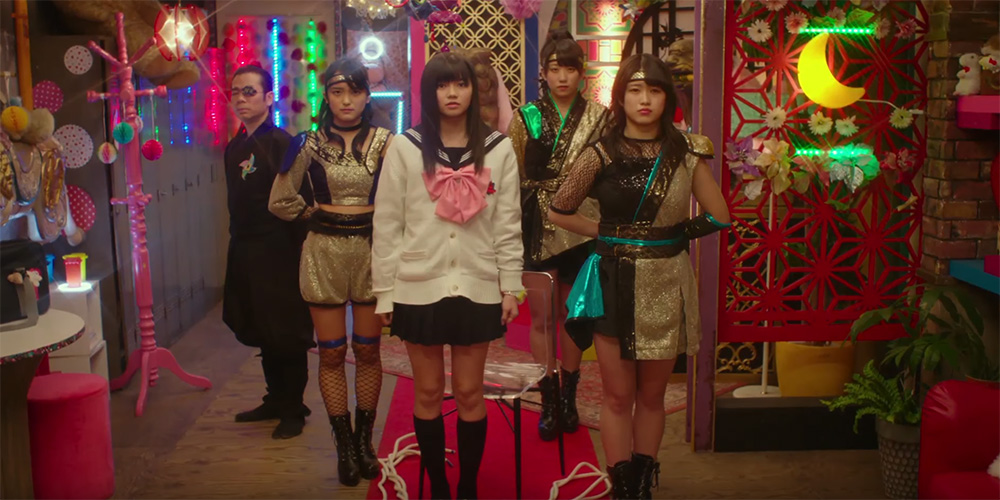 Trailer: 'JK Ninja Girls'
'JK Ninja Girls' (JKニンジャガールズ) is a Japanese action comedy directed by Genta Sato.
Based on the musical of the same name, the film follows the adventures of four high school girls who also happen to be ninjas sent to protect Tokyo. The cast includes Ayano Hamaura, Rei Inoue, Ayaka Hirose, Rio Fujii, Minami Nomura, Rena Ogawa, Sakurako Wada, and Natsumi Taguchi.
Synopsis: Unbeknownst to anyone, the Kanto and Kansai regions are secretly in a conflict for supremacy. Crawling in the shadows are ninjas. As always, the descendants of the Kansai ninjas continue to harass the Kanto. Meanwhile, four students have transferred to a girls' high school in Tokyo. Their real identities are the JK Ninja Girls, who are ninja descendants sent to protect Tokyo! Their current order is "to prevent the takeover of Tokyo Tower!" Four members of the Ninja Oyajis (old men) who plan to take over Tokyo Tower are said to have possessed JK to blend in at the same girls' school. The four ninja girls make their move to find the evil ninjas and complete their order!
'JK Ninja Girls' opens across Japan on July 17, 2017.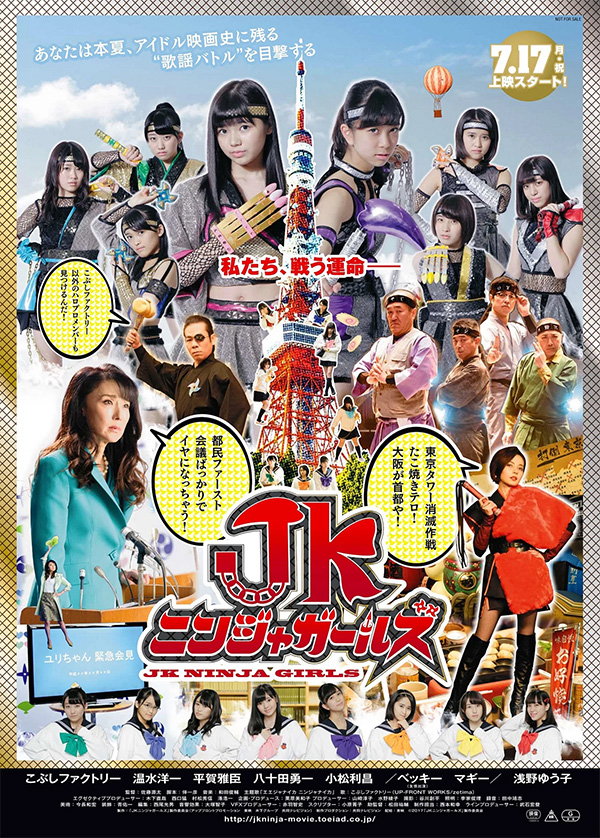 Film fan, anime addict, gaming geek, metalhead, and supreme dark overlord of Far East Films.
Latest posts by Phil Mills (see all)