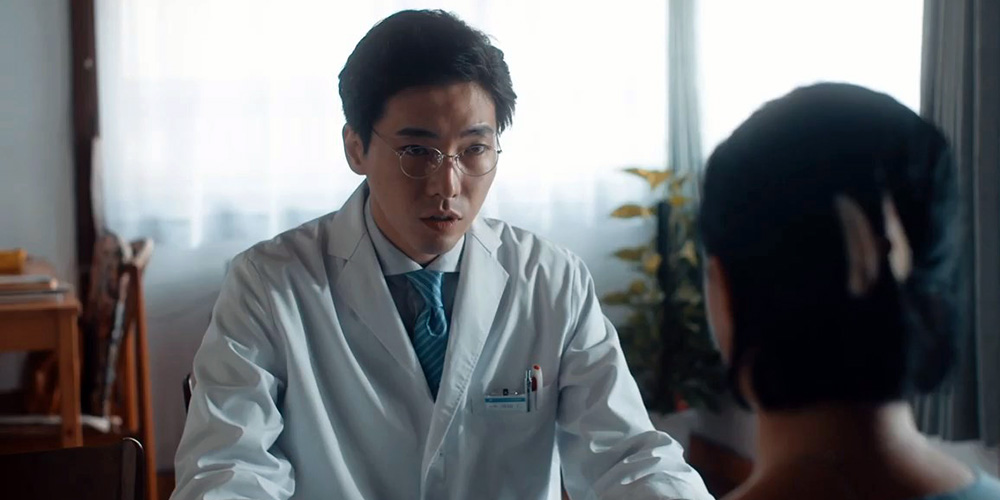 Trailer: 'Peaceful Death'
'Peaceful Death' (痛くない死に方) is a 2021 Japanese drama written and directed by Banmei Takahashi.
Based on a novel by Kazuhiro Nagao, the story follows a home care doctor who starts to doubt his ability after he mishandles the treatment of a terminal patient. The cast includes Tasuku Emoto, Maki Sakai, Kimiko Yo, Naoko Otani, and Ryudo Uzaki.
Synopsis: Jin Kawada (Tasuku Emoto) is a doctor who specialises in home medical care. When he starts treating a terminal cancer patient, the patient's daughter has one specific request – she wants her father to live the rest of his life without pain. Unfortunately, the patient's condition suddenly worsens and he dies in excruciating pain, leaving the daughter to question whether Jin was the right choice of doctor. At the same time, Jin also begins to doubt his choices and he turns to Dr. Kohei Nagano (Eiji Okuda) for advice on handling his next case. [© Far East Films]
'Peaceful Death' opens across Japan on February 20, 2021.