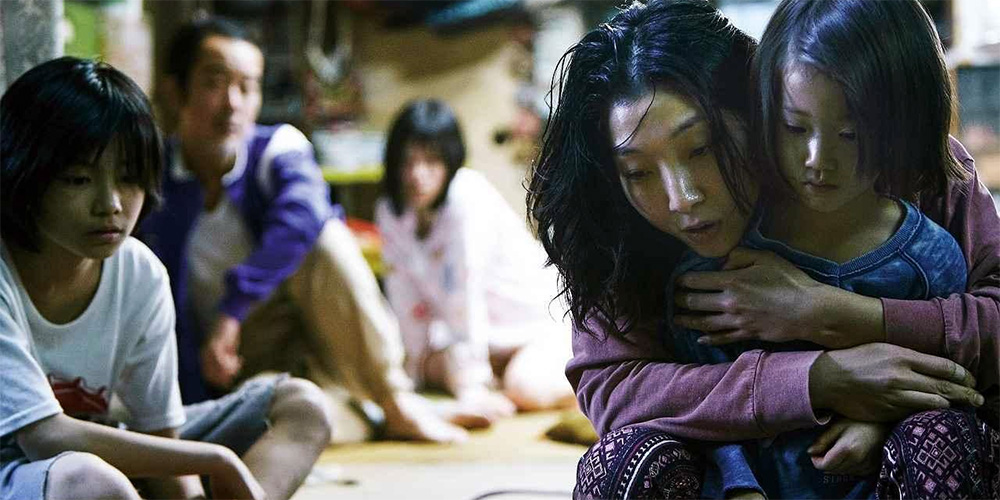 Trailer: 'Shoplifters'
'Shoplifters' (万引き家族) is an upcoming Japanese drama written and directed by Hirokazu Koreeda.
The film revolves around a family of small-time crooks who decide to take in a child they find on the street. The cast includes Lily Franky, Sakura Ando, Mayu Matsuoka, Kairi Jyo, Miyu Sasaki, and Kirin Kiki.
Synopsis: Somewhere in Tokyo, Osamu Shibata and his wife Nobuyo live in poverty. While Osamu receives occasional employment and Nobuyo has a low-paying job, the family relies in large part on the grandmother's pension. As he is shoplifting for groceries with his son, Shota, they discover Yuri, a homeless girl. Osamu takes her home, where the family observes evidence of abuse. Despite their strained finances, they informally adopt her. However, the Tokyo police, aware that Yuri is missing, begin to search for her.
'Shoplifters' opens across Japan on June 8, 2018.