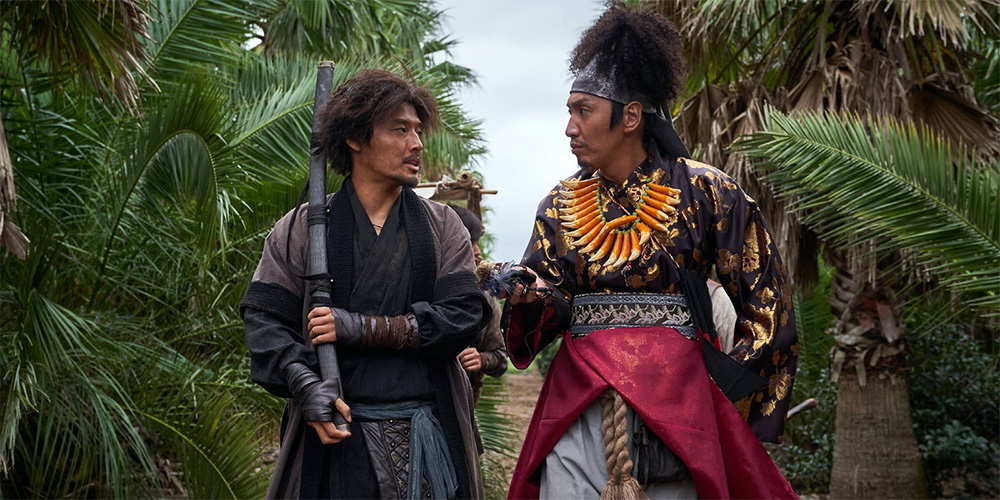 Trailer: 'The Pirates: Goblin Flag'
---
'The Pirates: Goblin Flag' (해적: 도깨비 깃발) is a 2022 South Korean period action adventure directed by Kim Jung-Hoon.
The film, which is a spiritual sequel to 2014's 'The Pirates', revolves around a sea battle between several parties as they search for a seal that disappeared in a whale attack before the founding of the Joseon Dynasty. The cast includes Kang Ha-Neul, Han Hyo-Joo, Lee Kwang-Soo, Kwon Sang-Woo, and Chae Soo-Bin.
Synopsis: A search takes place over the ocean to find the lost treasure of the Goryeo royal family, which disappeared without trace. Woo Moo-Chi (Kang Ha-Neul) was once a leader of a group of bandits, but he now stays on a pirate ship with his right-hand man Kang-Seob (Kim Sung-Oh). Hae-Rang (Han Hyo-Joo) is the leader of pirates on the pirate ship. She has Mak-Yi (Lee Kwang-Soo), So-Nyeo (Chae Soo-Bin) and Han-Goong (Sehun) and Akwi (Park Ji-Hwan). The pirates find themselves up against Bu Heung-Soo (Kwon Sang-Woo) to recover the lost treasure. [Source: AsianWiki]
'The Pirates: Goblin Flag' opens across South Korea on January 26, 2022.