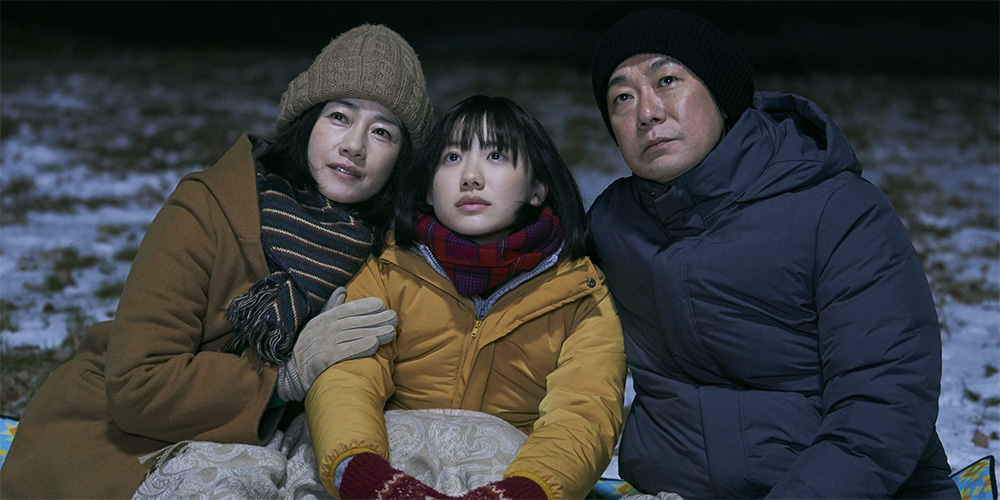 Trailer: 'Under the Stars'
---
'Under the Stars' (星の子) is a 2020 Japanese drama directed by Tatsushi Omori.
Based on a novel by Natsuko Imamura, the story follows a teenage girl who finds herself becoming increasingly affected by her parents affiliation to a strange religion. The cast includes Mana Ashida, Masaki Okada, Kohei Otomo, Kengo Kora, Haru Kuroki, Masatoshi Nagase, and Tomoyo Harada.
Synopsis: When Chihiro (Mana Ashida) was a baby, she suffered from eczema. Her parents tried to find a cure, but nothing worked. Her father's co-worker then gave him some water from a strange religious group. Chihiro was miraculously cured by the water. Her parents began to follow the strange religion and became fervent followers. Chihiro is now in the 3rd grade of middle school and she faces changes in her life. [Source: AsianWiki]
'Under the Stars' opens across Japan on October 9, 2020.