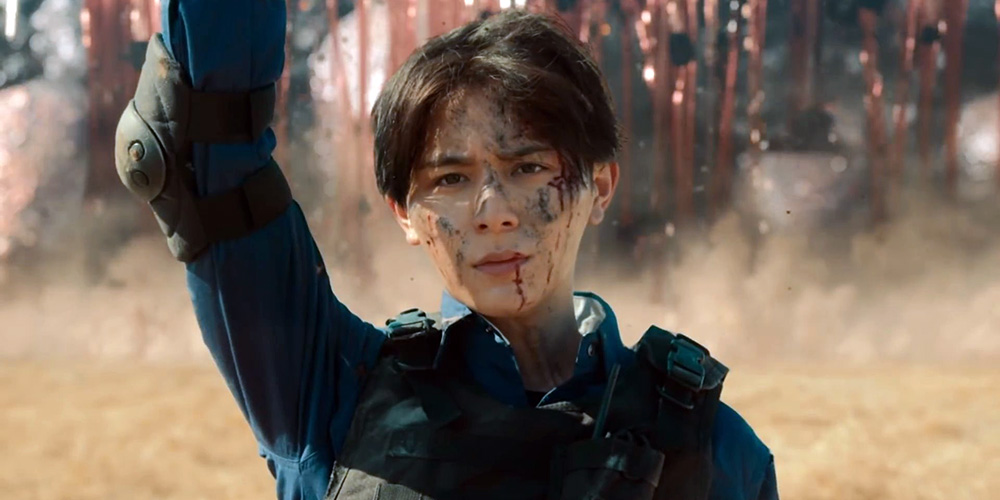 Trailer: 'What To Do With The Dead Kaiju?'
---
'What To Do With The Dead Kaiju?' (大怪獣のあとしまつ) is a 2022 Japanese kaiju comedy written and directed by Satoshi Miki.
The film revolves around a special task force that is established to safely dispose of the gaseous corpse of a recently deceased giant monster. The cast includes Ryosuke Yamada, Tao Tsuchiya, Gaku Hamada, Joe Odagiri, and Toshiyuki Nishida.
Synopsis: A large monster attacks Japan, but dies suddenly. It's only a matter of time until a gas explosion will take place from the carcass of the monster, which could cause the country to collapse. Arata Tatewaki (Ryosuke Yamada) is assigned to lead a special force team into the critical area. Yukino Amane (Tao Tsuchiya) appears in front of Arata Tatewaki . She is the secretary to the environment minister and also the ex-fiancee of Arata Tatewaki. [Source: AsianWiki]
'What To Do With The Dead Kaiju?' opens across Japan on February 4, 2022.