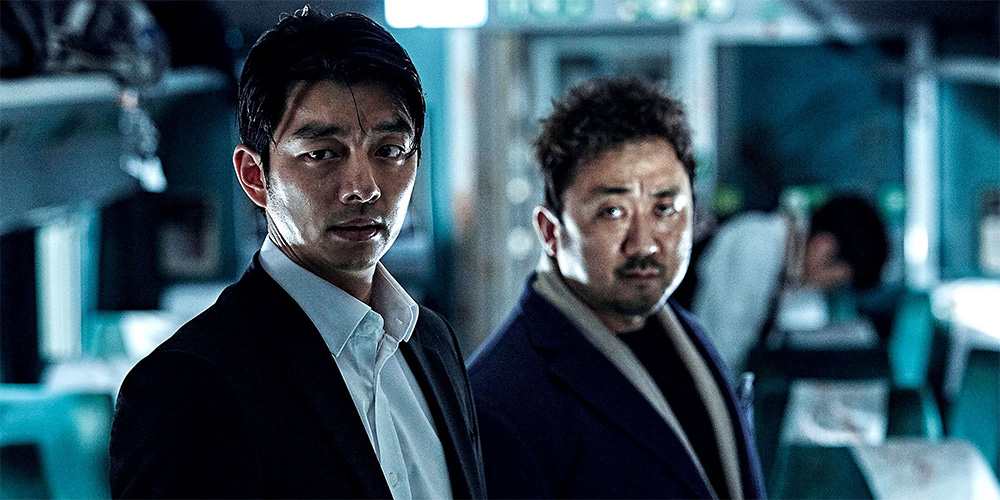 Yeon Sang-Ho's 'Train to Busan' comes to Korean DVD
Yeon Sang-Ho's zombie thriller 'Train to Busan' will be available on Korean DVD from December 28, 2016.
Based on Sang-Ho's own animated horror feature 'Seoul Station', the film stars Gong Yoo ('The Suspect') as a father trying to protect his daughter on an infected train alongside co-stars Ma Dong-Seok ('The Chronicles of Evil'), Jung Yu-Mi ('Our Sunhi'), former Wonder Girls member Ahn So-Hee, Choi Woo-Sik ('Set Me Free') and Kim Eui-Sung ('The Exclusive: Beat the Devil's Tattoo') .
SYNOPSIS: "Divorced father Seok Woo (Gong Yoo) is a workaholic fund manager who seldom shows affection for his daughter Su An (Kim Su An). For his daughter's birthday, Seok Woo takes Su An to see her mother in Busan. As the train departs, an infected teenage girl (Shim Eun-Kyung) attacks one of the train attendants and her zombie virus spreads through the train. Seok Woo and Su An, together with other passengers including the pregnant Sung Kyung (Jung Yu-Mi), her wrestler husband Sang Hwa (Ma Dong-Seok), high school girl Jin Hee (Ahn So-Hee), baseball player Young Guk (Choi Woo-Sik) and selfish CEO Yong Seok (Kim Eui-Sung), fight for their lives in the zombie-riddled train."
The DVD comes with a scenario book, a flip book, two zombie stickers and eight character cards. You can preoder it now from YesAsia.com.