'Blackbelt' is from the earlier part of The Dragon's action movie career made in-between the countless 'Bloodfist' sequels, produced by B-movie legend Roger Corman and is arguably one of The Dragon's better flicks. A sort of low budget version of 'The Bodyguard' with added kickboxing action, gore and Matthias Hues, 'Blackbelt' (while not a tournament fighting film as the title might suggest!) is some solid B-movie entertainment.
The Dragon is Jack Dillon a former cop (obviously), kickboxer instructor (obviously) and now private investigator (er, obviously) who when not refusing payment to "take out the garbage" is hired to look after pop star Shanna (Imershein) and look into the threats she's been receiving from a mysterious admirer. Said admirer is whack job killer John Sweet (Hues) who has a severe mother complex, a severed finger fetish and is a martial arts bad ass. On top of this Shanna is under threat from her slimy (and always seems to be eating dinner!) manager (Beymer) to renew her contract; Dillon develops the hots for Shanna (which always complicates matters!); and there seems to be a never ending supply of real life kickboxing champions that want to fight Dillon.
Speaking of real life kickboxing champions, perhaps the first great thing about 'Blackbelt' is the surfeit of (at the time) real life fight champions listed in the opening credits (fight titles and all!) meaning the film is a bit of a time capsule of bygone action cinema: when martial arts/kickboxing was all the rage. This gives the film's fight scenes a more authentic edge and indeed 'Blackbelt' does feature a ton of ace kickboxing action: not least when The Dragon takes on a room full of these kickboxing champions in the flick's finale. Along with all the sweet kickboxing action the flick crams in a fair chunk of graphic gore (thanks to its serial killer theme slant) and a surprising amount of drama for a low budget B-movie. The acting is surprisingly good, and The Dragon gives one of his best acting performances. Matthias Hues is also great as the brutal bad guy and he and The Dragon go toe-to-toe in a fierce fight scene. There is a nicely staged shootout in a warehouse that even manages to crank up the tension and overall 'Blackbelt' delivers the action goods.
The production values may be cheap and the fashions outdated but 'Blackbelt' is well made, gives equal balance to story and action and while the mish-mash of gory serial killer flick and full on action film is a little jarring the makers manage to combine the two into an overall entertaining whole.
Note: This review refers to the uncut Region 2 DVD version.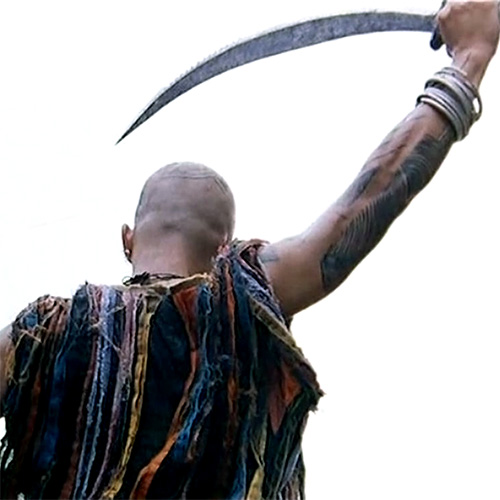 Latest posts by Andrew Skeates
(see all)