Sing (Chow) is one of the top policemen on the force. However, it is common knowledge that he doesn't work well with others and is really only in it for personal glory. When the commissioner's favourite gun is stolen, Sing is assigned to work undercover in a school to try and track down the people responsible. Unfortunately, school life was never his forte and Sing struggles to blend in or bond with any of his classmates. Now he must put aside his ego if he is to have any chance of solving the case.
From its opening police training parody to the blistering all-guns-blazing finale, 'Fight Back To School' is a brilliantly constructed action comedy that really showcases Stephen Chow's immense talents. Utilising a fairly simple but effective premise, the film dishes up a number of side-splitting routines that are usually at their finest when they feature both Chow and Ng Man-Tat. It's also worth noting that the film does feature a fair bit of action, most of which is admittedly played for laughs but there are also a couple of rare glimpses of Chow's nifty footwork.
'Fight Back To School' is one of the finest films in the Stephen Chow back catalogue, and one of my favourite Hong Kong comedies of all time. It never fails to bring a smile to my face and firmly cements Chow's status as the king of Canto-comedy.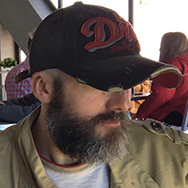 Latest posts by Phil Mills
(see all)