Jeff (Yun-Fat) is a hitman for hire who accidentally blinds night club singer Jennie (Yeh) during his final hit.  Consumed by guilt, he befriends the girl and discovers that she needs an expensive cornea transplant to repair her sight.  To pay for her operation he undertakes one last job that will take the two of them away from this lifestyle, but Detective Lee (Lee) has other ideas.  As Lee gets closer to Jeff he realises that they are not so different after all and a strange friendship is fused between the two sides of the law.  Sadly in this world, no amount of repentance can save you and death is always just around the corner.
'The Killer' is considered by many to be one of the all time greats within the heroic bloodshed genre, and even on the first viewing it's easy to see why. Heavily inspired by French film noir, Woo seamlessly blends his extraordinary talent for bloody shoot-outs with characters that contain realistic emotions and personalities. Betrayal, guilt, vengeance and redemption are included in this rip-roaring ride, allowing for a completely original and incredibly exciting outing. The film also oozes style with two incredibly charismatic leading actors putting in top performances and forging a fantastic on-screen chemistry.
'The Killer' and 'A Better Tomorrow' were the original films that first established Woo's trademark shoot-outs. Somehow, he is able to utilise slow motion to dish up some balletic imagery that makes gunplay look as graceful as an acrobatic kung fu flip. It also helps that our heroes, or anti-heroes in this case, are equipped with the arsenal from hell, and they use everything from dual pistols to sniper rifles to wreak havoc on their enemies.
In my opinion, 'The Killer' remains Woo's (and perhaps Yun-Fat's) finest hour to date. It's amazingly stylish with a brilliantly constructed story and some superb shoot-outs.  If you call yourself an action movie fan then this one is going to be right up your alley!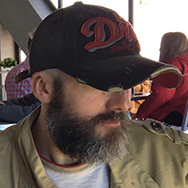 Latest posts by Phil Mills
(see all)