The Mo Brothers (Kimo Stamboel and Timo Tjahjanto) have delivered several violent shocker/action films as a directing duo: 'Macabre', 'Killers', 'Headshot'. They're both now heading up solo efforts (Tjahjanto with the likes of 'The Night Comes for Us' and 'May the Devil Take You') and now Stamboel delivers his second round of extreme horror (after 'Dreadout') and boy is it a doozy.
A loose remake of the 1981 gory horror of the same name, 'The Queen of Black Magic' is full throttle horror about a group of now grown up orphans (along with their respective wives and kids) convening on their old orphanage to say goodbye to the kindly old man who ran it. What should have been a chance to reconnect with one another and pay their last respects to the man who raised them is anything but as an ominous spirit soon makes itself known and its intentions are far from welcoming. It appears the legend of a woman who worked at the orphanage who was locked in a room (for practicing black magic) and left to die are true, and she's back for vengeance.
A group of old acquaintances lured to a giant remote house under false pretences to then find themselves fighting for their lives is hardly revolutionary but it's still a great framework to set up a spooky story and then unleash gory horror. And that's exactly what 'The Queen of Black Magic' does: unleashes glorious gory horror. Or hell to be more precise, as one of the characters says, "I'm not sure there is a hell after death, so I want to make sure you all experience it!". Stamboel, along with his former directing partner Tjahjanto, are at the forefront of extreme Indonesian horror and his version of 'The Queen of Black Magic' cements this. He's also brought along fellow Indonesian filmmaker Joko Anwar ('Gundala', ace trippy freak out-fest 'The Forbidden Door') on scripting duties, and the two have cooked up a boisterous horror full of black magic madness.
Coupled with an every present sense of gothic dread and rounded characterisation (and a committed cast who give depth to their characters even if they've done despicable things) means, while 'The Queen of Black Magic' certainly becomes set-piece horror in the second half there's enough narrative thrust and care for the characters to be engaged with, and makes the painful horror that unfolds hit that much harder.
There may be a sense of familiarity about it, it not straying too far from the Indonesian horror wheelhouse, and the late act revelation for this horrible wrath of vengeance is not overly surprising but it matters not due to the care and passion used to craft a satisfying shocker. The main villain, the titular queen of the black magic, is genuinely unnerving and Stamboel does not hold back on the torture and gore she unleashes, including skin slicing, scalding's, bugs burrowing under the skin, and decapitations. It's certainly a gory ride, and mostly handled via impressive prosthetics, but well-paced (meaning there isn't just gore for gore's sake) and never lingered on (avoiding a sense of nihilism that would thrust the film into darker territory, rather than crazy horror fun).
Fully embracing the dark side of black magic tinged retribution, Stamboel delivers a rollicking and shocking gore-soaked horror, that benefits from a perfectly contained story, great effects and a commendable performance from youngster Muzakki Ramdhan, as a resourceful and likeable youngster who handles the horror with aplomb.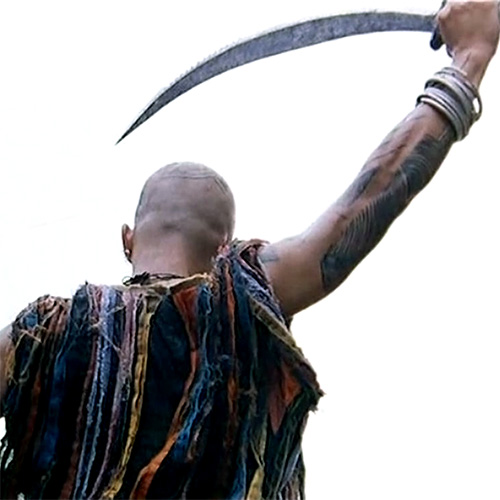 Latest posts by Andrew Skeates
(see all)