This co-Chinese/Australian production aims for the fun adventure antics of say 'Tomb Raider' mixed with 'The Mummy' and while its intentions are noble, 'Guardians of the Tomb' unfortunately rustles up little adventure or excitement. The concept is ripe for fun times with Li Bingbing's adventurer and insect expert trekking into the Chinese desert to find her missing explorer brother. He disappeared in a recently discovered tomb of a long dead emperor who reportedly found the key to eternal life. Along for the ride are a rag-tag group of adventurers, including Grammer's obviously-up-to-no-good rich dude, and the group soon finds that the key to immortality is not the only thing to be found in the tomb: namely, lots and lots of spiders!
Said spiders are the guardians and come in three creepy crawly sizes: big, bigger and really big! The killer critter angle along with the concept of the crew moving through various stages of the tomb only to find more traps (and spiders!) to pick them off in good old B-movie fashion, is one of the more fun aspects. However, the somewhat sluggish pace, the constant need to flashback to an incident from Li's past, and a surfeit of cardboard characters rob the flick of any adventure fun. We've got the (yawn) tough, gruff hero who is running from his past (Lutz), the (painful) comic relief (Jacobson) and of course Grammer's obvious slimy villain. To be honest Grammer is a lot of fun and it's good to see Li in a lead role but proceedings just trudge rather than rocket along.
In addition, the eight-legged-freaks (on the face of it, a major plot point) are often not utilised enough. Sure there are plenty of them and they are rendered with some pretty decent CGI but they never seem to bother the protagonists in the way they should: more just scuttling around in the background. If there is going to be hordes of slimy spiders in a movie (including a couple of giant ones!) then this reviewer wants to see them in action. Still, the flick is fun intermittently, has some impressive production values and may be more entertaining for the less critical. However, more thrilling action and more spider-bothering nonsense would have made this a three star B-movie rather than a two star.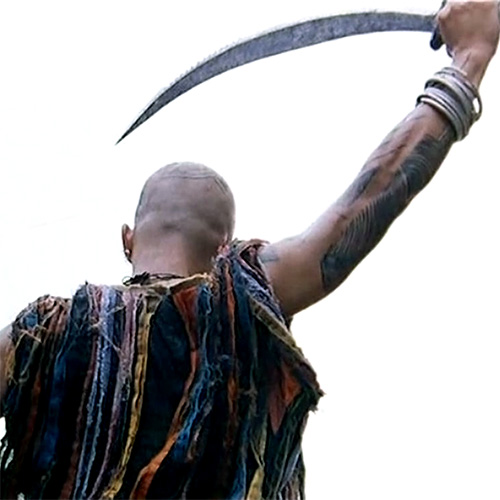 Latest posts by Andrew Skeates
(see all)