'Wira' tells the admittedly simple story of a soldier returning home to set things right between his family and a local crime kingpin but does so with oodles of brutally choreographed fight scenes. Director Adrian Teh and star Hairul Azreen re-team after their military action hit 'Paskal' and craft another satisfying, albeit well-trodden, genre offering. This time they bring with them the awesome Yayan Ruhian ('The Raid', 'John Wick 3') to handle fight chorography and star as the chief henchman and big bad fighter the hero must fight come the finale. The team craft a slick if slow going at times fight flick as Hairul Azreen's hero Hassan returns home to help his estranged sister and father settle a debt they owe to local gangster Raja (Dain Said). Hassan and his sister agree to take part in Raja's violent and not so legal fight tournament. But when the powerhouse fighter siblings beat Raja's best fighters he retaliates with more violence, killing their father, which sets off a chain reaction of violent retribution.
Slickly made and featuring some incredible fight action, 'Wira' is an entertaining entry from the Malaysian action scene and lets the cast and crew stretch their considerably talented fight muscles to craft some stellar action. The narrative offers little in surprise and is mainly a set-up to unleash several impressive fight set-pieces come the second half. Azreen's main hero is a little bland and a little too "super-hero" with every character waxing lyrical about how great he is. In the first half this means there is no real sense of threat as we know he's always going to walk from any fight fine and look good while doing it. However, this changes as proceedings progress when he teams with his sister (played by the great Fify Azmi) to take on Raja and his endless army of goons. The emotional stakes rise also giving an edge to the action and it's a cool concept to see siblings, both gifted fighters, teaming up to take-down the bad guys.
At almost an hour and fifty minutes, 'Wira' could have been tightened up a little as it does tend to drag or at least it takes a while to find its full momentum. There's not quite enough story to warrant the runtime but it does allow the filmmakers to stage some super sustained fight scenes. Arzeen and Azmi are excellent screen fighters and both get ample opportunity to strut their stuff, not least in an epic duel with Yayan Ruhian for a final showdown that is about as good as it gets. The choreography is sharp, brutal and creative and also includes an inventive fight set within the confines of a fast-moving bus. The action in 'Wira' makes up for any fumbles with the narrative (including an odd bit where hordes of henchman give up fighting because their parents call them saying they need to lead better lives: huh??!!) and while this could have been a shorter, sharper film it's nevertheless a great action showcase for those involved. Also, if Fify Azmi doesn't get more action roles off the back of this it'll be a crime as she's awesome and steals the whole film.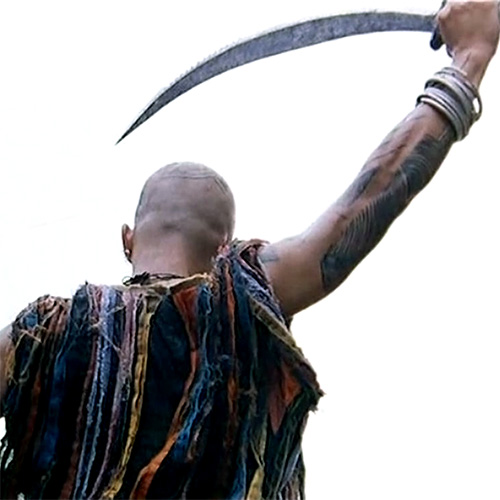 Latest posts by Andrew Skeates
(see all)