Far East Films had the honour of catching up with hugely promising young director Clement Cheng at the 'Terracotta Film Festival'. In this first part of a fascinating interview and fresh from great success at the Hong Kong Film Awards (where 'Gallants' won Best Film), Clement talks about the development of the project and how to avoid getting beaten up by legendary kung-fu stars…
Far East Films: First of all congratulations for winning Best Film at the HK Film Awards.
Clement Cheng: Oh thank you.
FEF: That must have been an amazing feeling.
CC: It is. Very overwhelming – I never thought anything like that would happen. Yeah, I'm happy [laughs].
FEF: Well you were up against 'Detective Dee' and 'Ip Man 2', normally films you'd think were going to be the big winners…
CC: And I thought so too!
FEF: Oh so you didn't go in expecting anything?
CC: No, no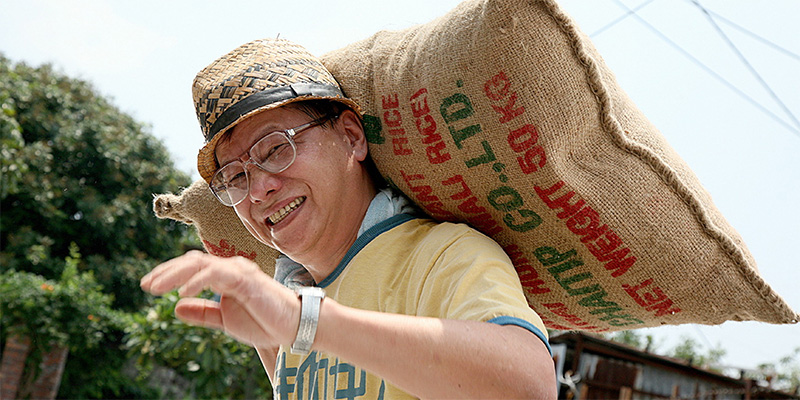 FEF: You didn't have a speech prepared…
CC: No nothing. It is quite an encouragement. You know just keeping doing what you're doing and sometimes these good things happen.
FEF: There's been quite a few good films from the Focus films project. There was 'My Mother Is A Belly Dancer' a couple of years ago, that was a really nice film.
CC: And there was 'Crazy Stone'. And Fruit Chan's 'Made In Hong Kong' over ten years ago.
FEF: And now you have the opportunity to be a part of that as well. First of all, one of the joys for a martial arts film fan was seeing Bruce Leung there – looking a bit chubby now, but I'm hardly in a position to criticise…
CC: He can still kick my ass!
FEF: [laughs] Yeah probably. How did you get him involved?
CC: What happened was the script was already written down and my partner Derek Kwok, we had two main characters first, there was Bruce Leung's and Chen Kuan-Tai's, we needed two tough guys. Fortunately one of the helpers we had knew Bruce Leung personally and had his number. First of all though, we had heard some stories about him getting a little bit cranky, beating up people, even directors sometimes!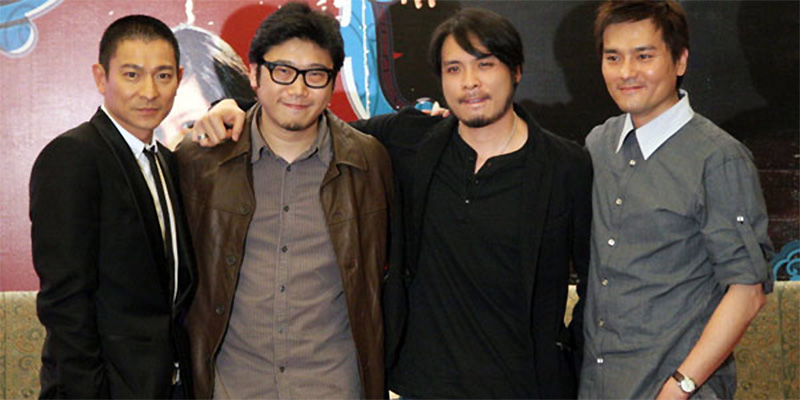 FEF: [laughs] Which directors did he beat up then?
CC: Oh, he didn't say, but it was three months before. We got to meet him and he told us the story! Actually he's quite a good guy and after he knew our intentions he started telling selflessly us all he knew about kung-fu, we even picked up his ideologies. He still took quite a lot of persuading and we had to keep contacting him.
FEF: He rarely appears in front of the camera these days…
CC: He was very sceptical especially about kung-fu films now. He didn't think they were very believable now, but he said 'Yeah, I'll listen to what you guys are up to'. And the same thing with Chen Kuan-Tai – he actually lives in Beijing now – we had to fly to Beijing and talk to him about the film. Again, he was so nice, really generous with his knowledge.
FEF: From what I could see in 'Gallants', there was a real respect for the past. There were a few moments of parody, but they really seemed to honour the tradition. It appears you had a genuine affinity for these classic films, you've got great stars like Bruce Leung, Chen Kuan-Tai, Chan Wai-Man… it really came across that way, it had a nice feeling as there was a really respect for the genre…
CC: [laughs] Well I hope it did!
FEF: You don't want to anger Chan Wai-Man do you…
CC: No, no, no, no way!
FEF: Chan Wai-Man's super tough!
CC: Hey, that's why we cast him. And it was credit to all of these guys, they put so much hard work into the action. If it wasn't for them the film could never be made.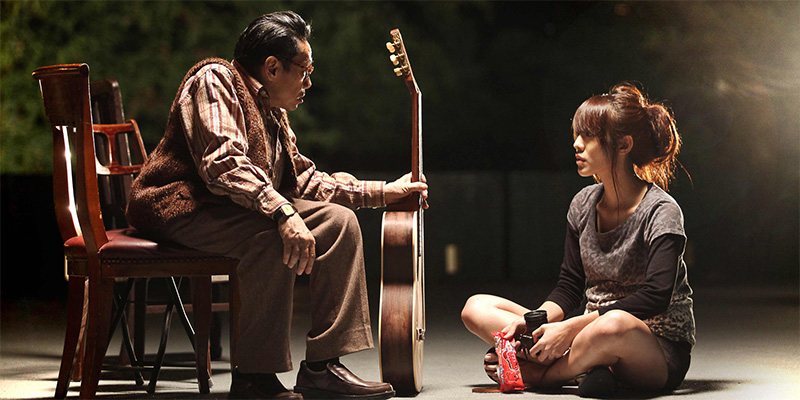 FEF: The other film that comes to mind is 'Merry-Go-Round' where you made very good use of Teddy Robin and again you don't see him much now. He's one of  those great 80s Hong Kong stars and you made very good use of him, gave him a very strong role.
CC: The thing is, I knew Teddy Robin for a very long time. We were really good friends, but I knew he didn't want to act anymore – the last time he was on screen was a few years. There were so many people that approached him, but he turned them down. The funny thing was when I was finishing writing 'Gallants', the master was meant to die five minutes into the movie and we were stuck at this point for a few days though we knew we had Bruce Leung. All of a sudden, I don't know why, I thought 'wouldn't it be funny if the master was a little guy in a coma' and I immediately said 'hey why don't we get Teddy to do it?'. Everyone was asking me 'Well, does he know anything about kung-fu?'. Derek agreed but we both knew Teddy might not agree but he said 'Sure, I'll do it just for you guys'. After he agreed, the writing really came together and we could shape it to Teddy's strengths.
FEF: And he does steal quite a few scenes in the film, larger than life at times. Well, he actually won best supporting actor didn't he? That must have been a nice surprise?
CC: Exactly
FEF: So Clement, how long have you know Derek (Kwok – co-director/writer)?
CC: It was in 1997 when we both enrolled on a course by the Hong Kong Director's Guild. Kind of a crash course for writers and directors and that's how we met.
FEF: When you work as co-directors, how do you apportion who does what?
CC: We'd been working like that for some time. We only had a short time to film 'Gallants' – 18 days – so, we had two cameras, but we only had a budget for one set of lights and one set of track and one crew. We are constantly fighting, as we had to shoot simultaneously and we'd ask one another 'Hey, are you finished with this cast member yet?'. But if it wasn't for this way we could never have made the film.
FEF: But it shows the respect the crew must have had for you because you had experienced people like Bruce, Chan, Chen and of course you had Yuen Tak doing the action…
CC: Yes exactly.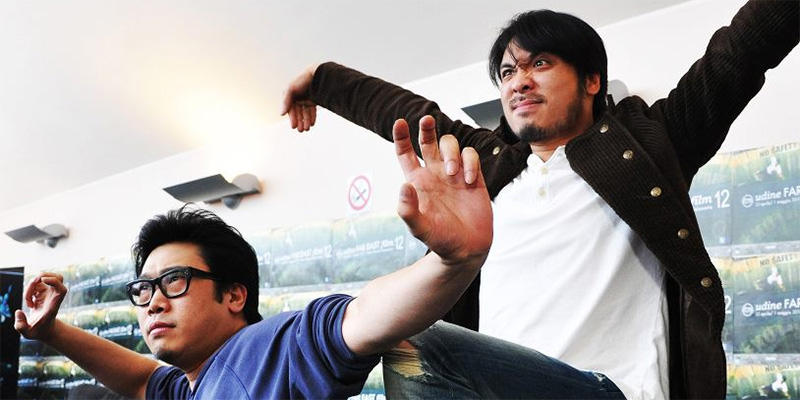 FEF: And all of these people are legends…
CC: I can't thank Yuen Tak enough. He's never done a film with so much action in just five days – it's unheard of! He was such a good sport because the conditions were horrible; it was really hot and humid but he was amazing and nobody complained. And we were just so grateful for all of the help and the hard work, it was a great team effort, very humbling.
FEF: Are you surprised at how well 'Gallants' has travelled? Did you intend it just for the Hong Kong market or did you ever think beyond that?
CC: I didn't think of it much at the time, I just wanted to finish it. I thought it was really good, but you never know what everyone else will think. When it came out the critics really liked it and audiences responded…
FEF: Wasn't it originally set in the music industry?
CC: Yeah that's very true. We had started to compose a couple of songs even. But then we decided to change it and it's been such a surprise how well its been received.
You can read more from Clement in part two of our interview, available here.