In part two of our three part interview with director Gareth Evans, we talk about how he ended up in Indonesia, the difficulties of working in extreme humidity and working 26 hours non-stop!
Far East Films: A lot of people will be wondering how a man from Wales ends up in Indonesia making films – could you give us a brief overview of how it all came to be.
Gareth Evans: My wife is Indonesian/Japanese, we got married and were living in Wales for a while. I'd made that feature film ('Footsteps') which was an independent film that I foolishly expected to open lots of doors. I should have pushed on, but I didn't really do enough to get into the industry in the UK so I was stuck doing my regular office job. Then after about a year, my wife found freelance work doing a documentary in Indonesia so we took that, moved out there for six months just to do the project and it was just one of those things that, while we were there, we both felt comfortable living there and working there. I found a topic I was interested in for a feature film, I met a choreography team that I could use and all of these things just fell into place for 'Merantau'. It sounds weird, but really it was a logical step after the documentary and as we were living here with family anyway, it didn't feel like such a risk. We thought we'd see how things would turn out and thankfully it's all gone well so far. I've got friends in the industry in the UK and it's probably my own fault for not pushing forward and getting my name out there. I'd still like to come back and do a project in the UK over the next few years…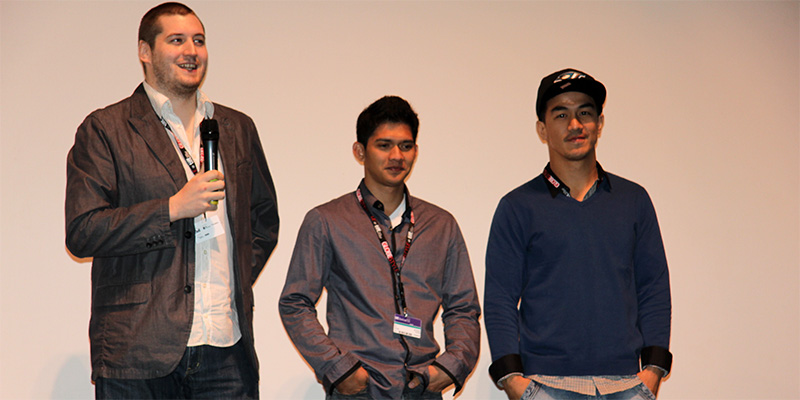 FEF: That'd be great. There's definitely more of an independent industry here in the UK now, there's certainly a lot more genres catered for…
GE: Yeah there's a lot more different genre films being made and you can see the success of movies like 'Kill List' and 'Attack The Block' – these films are so different to what we usually get and they're great commercial movies that prove to investors and producers that they are worth putting money into.
FEF: What are the main difficulties with filming in Indonesia compared to, say, the UK? Obviously there's weather…
GE: The weather probably would be the main thing actually because it gets so hot here. If you are outside at noon time the heat is really punishing. Other than that I don't really have that much to compare to as I never really worked in the UK. I'm really lucky as well because I've got a strong team around me and we didn't have to change departments much between productions – most of the guys came back for the second film and will hopefully be back for the third film. I've kind of landed on my feet here to have a team that have stuck by me though we work ridiculously long hours over here: we don't have the same kind of system of unions here as we would in the US or UK. To give you some idea, my shortest day of shooting on 'The Raid' was 16, 17 hours…the longest was about 26 hours!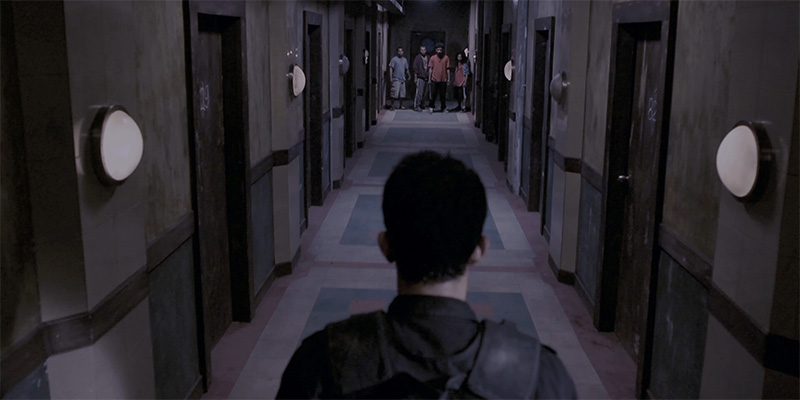 FEF: Deary me…
GE: Yeah by the end we were running on fumes! We split the production up so that not everyone worked for 26 hours, but I don't have the advantage of a second unit. Literally the day before we finished filming we stopped at 11/12, I slept until 2 am and I was on location again by 3. And then we filmed from 3 am until 6 am the next day and that was the end of the shoot. The crews are super committed, they work really hard. I think the hardest part was that, in terms of action cinema, Indonesia was still in its infancy so nothing is set up here. Most of the stunt crews work in television and on Indonesian t.v. they don't get the budget or schedule to do anything complicated. Then they come onto our shoots! They usually have a day and a half to do a whole episode for Indonesian television and then there's us giving the stunt crews a whole day for just one stunt, something that might last just five seconds or so. It means they have to change their mindset – we don't want to take a 'just good enough' shot, we want it to be perfect. They work hard and give everything which is all we really ask for. Hopefully as we move onto bigger productions we can bring in outside help.
FEF: How was 'Merantau' received in Indonesia? Obviously worldwide there was such a buzz about it so hopefully local audiences would've had a real pride over what you achieved.
GE: With 'Merantau', it did really well on its first weekend, continued strong for the following three weeks, but then it coincided with fasting month in Indonesia which is a time when nobody goes to the cinema. 'The Raid' has enjoyed greater hype though after its screening in Toronto and the following is quite rabid even though it hasn't been released in Indonesia yet. We had two special screenings in Indonesia and they both sold out within about thirty minutes. It's been an overwhelming and humbling experience – we're it translates into box office, but we'll see. We just have to maintain that momentum until it is released nationwide. We've purposely stayed a bit quiet recently so we're not bashing people over the head constantly and saying 'Hey, come and see 'The Raid', hopefully that's a strategy that will keep people interested.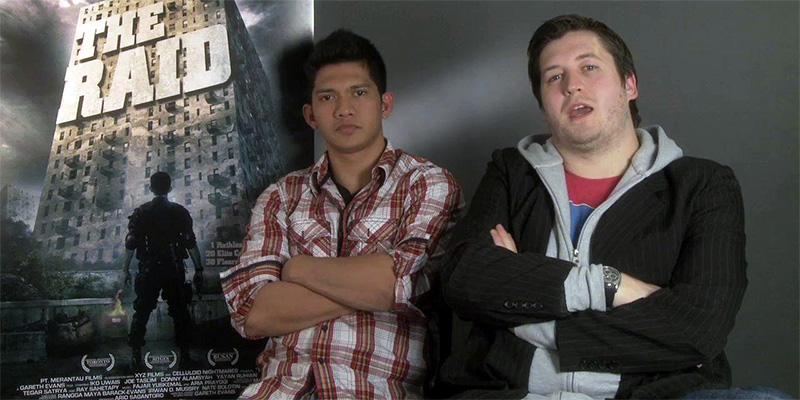 FEF: Well we had a teaser trailer on our site and it stirred up a real buzz. Some people are saying that this could be THE action film of 2012. This must make these 16,17 hours days acceptable, almost!
GE: Yeah the response has been staggering. Me and my producer finished 'The Raid' right on the line, literally one week away from the screening in Toronto. We were doing the final check on the print in Thailand just two hours before we flew back to Jakarta. It was really intensive through production and post-production and when we did see the finished print we were a little bit pessimistic, a bit sceptical. I said to my producer 'Well hopefully we can come away from Toronto with some decent quotes though'. That's all we hoped for. Then when we screened it for Midnight Madness, the crowd we so on the side of the film that it elevated it far beyond what I could've expected. Since that everything's gone crazy. When I got back to Indonesia and told my producer how it went he was 'wow, really!?'.
FEF: The action genre is still the one that can transcend language and travel worldwide…
GE: Exactly…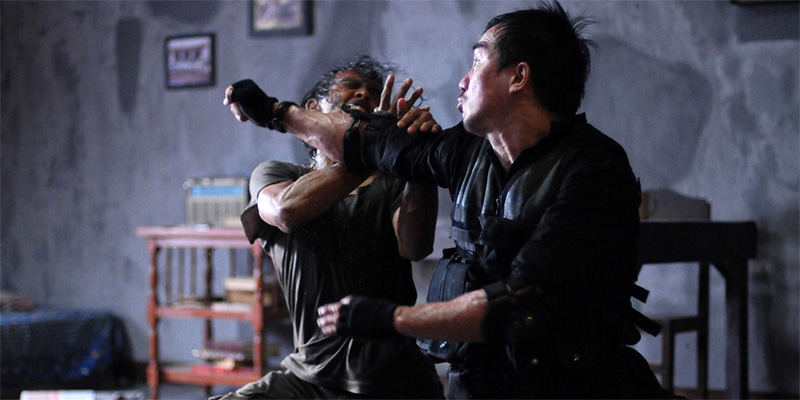 FEF: Especially martial arts cinema which seems constantly underrated.
GE: Yeah that's true. And when you watch someone like Jackie Chan and how much effort he invests in his productions, how much is put in just the fight scenes, it's incredible.
FEF: Something like 'Project A' is about as good a film as anything I can think of, even artistically speaking…
GE: It's a real skill to build the characters in the fight scenes, show that vulnerability and that emotion that Jackie wants to show.
The third and final part of our interview with Gareth can be found here.