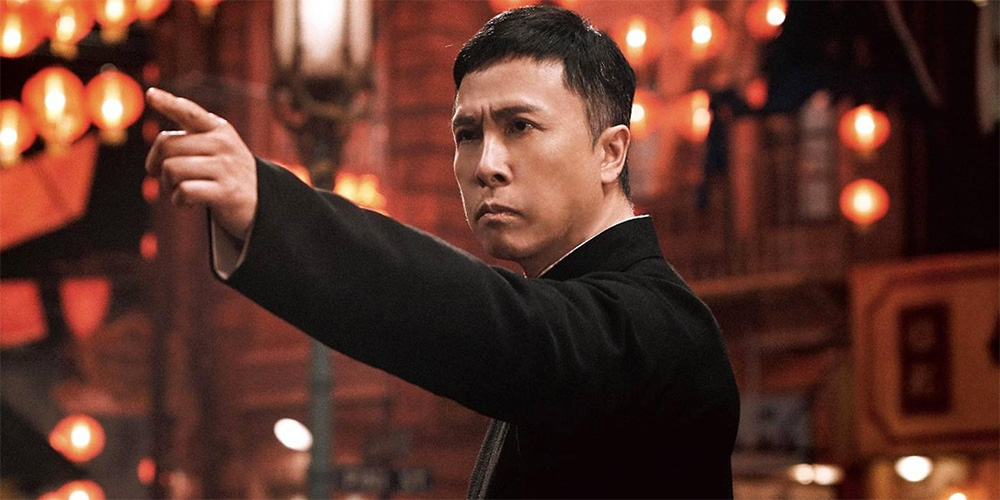 Blu-ray & 4K Ultra HD release: 'Ip Man – The Complete Collection'
---
Well Go USA are bringing 'Ip Man – The Complete Collection' to US 4K Ultra HD and Blu-ray on December 15, 2020.
Directed by Wilson Yip, the series of four Hong Kong films is loosely based on the life events of the Wing Chun master of the same name. The cast includes Donnie Yen, Lynn Hung, Simon Yam, Kent Cheng, Danny Chan Kwok-Kwan, Max Zhang Jin, Sammo Hung, Darren Shahlavi, and Scott Adkins.
Ip Man (2008)
Set in Foshan, China during the Sino-Japanese War, an infamous Japanese occupation has brutally dismantled the once-great city. Proud men have been laid low, reduced to fighting their neighbors to the death for a precious bag of rice. Defined by courage and devoted to peace, one man stands for his people: Grandmaster Ip Man (Donnie Yen), whose matchless fighting skills are revered all over China. He refuses to teach Wing Chun, his cherished martial arts style, to the invading Japanese soldiers, and is forced to fight for the honor of his country in a series of battles that culminate in a kill-or-be-killed showdown with General Miura (Hiroyuki Ikeuchi), Japan's greatest fighter.
Ip Man 2 (2010)
International superstar Donnie Yen reprises his role as real-life kung fu Grandmaster Ip Man, now a newly-arrived citizen in British-occupied Hong Kong. Master Ip wishes to open a Wing Chun academy to teach his unique style to a generation of new students, but is blocked by a corrupt group of martial arts masters led by Master Hung (Sammo Hung). They refuse to allow him to teach in peace until he proves himself as a kung fu master. His trouble continues when he s forced to enter a savage King of the Ring boxing match against Twister (Darren Shahlavi), a Western-style boxer who insults the Chinese locals, in a East-versus-West fight to the finish.
Ip Man 3 (2015)
Igniting the screen in the role that made him an icon, Donnie returns to the blockbuster martial arts series as Ip Man, the real-life Wing Chun grandmaster who mentored countless students, including several martial arts masters and action star Bruce Lee. When a ruthless real estate developer (Mike Tyson) and his team of brutal gangsters make a play to take over the city, Master Ip is forced to take a stand against the crooks, thugs, gunmen, and another rival Wing Chun master (Max Zhang Jin) to protect his students, his city, and his own family. Fists will fly as some of the most incredible fight scenes ever filmed, choreographed by the legendary Yuen Woo-Ping, come to life in this genre classic.
Ip Man 4: The Finale (2019)
Donnie Yen reprises his role as the legendary Wing Chun master in the grand finale of the revolutionary martial arts series. Following the death of his wife, Ip Man travels to San Francisco to ease tensions between the local kung fu masters and his star student, Bruce Lee, while searching for a better future for his son. From the action visionary behind 'Kill Bill' and 'The Matrix', witness the heroic send-off to the saga that inspired a new wave of martial arts movie fans.
Features:
• Making of
• Deleted Scenes
• Trailers
• Interviews
• Behind the Scenes
• Bonus Featurettes
• Compendium book
• Double sided poster
'Ip Man – The Complete Collection' will be available for pre-order soon, check wellgousa.com for further details.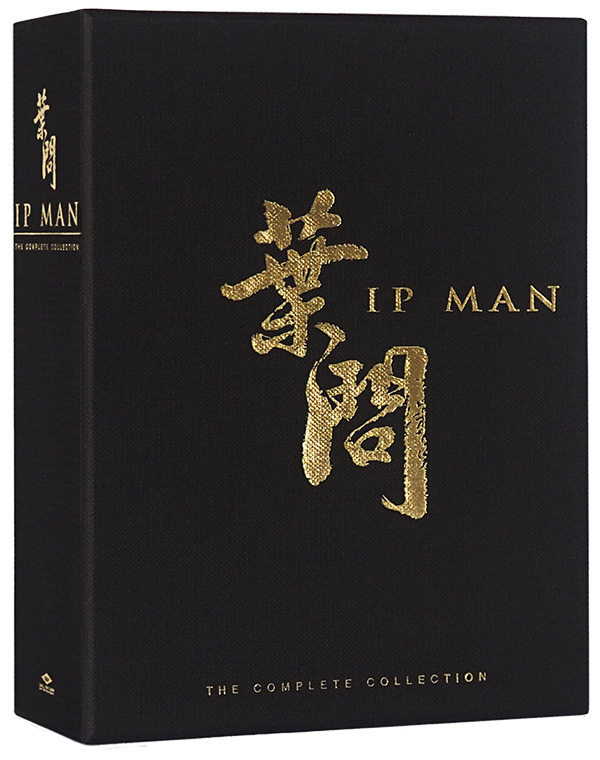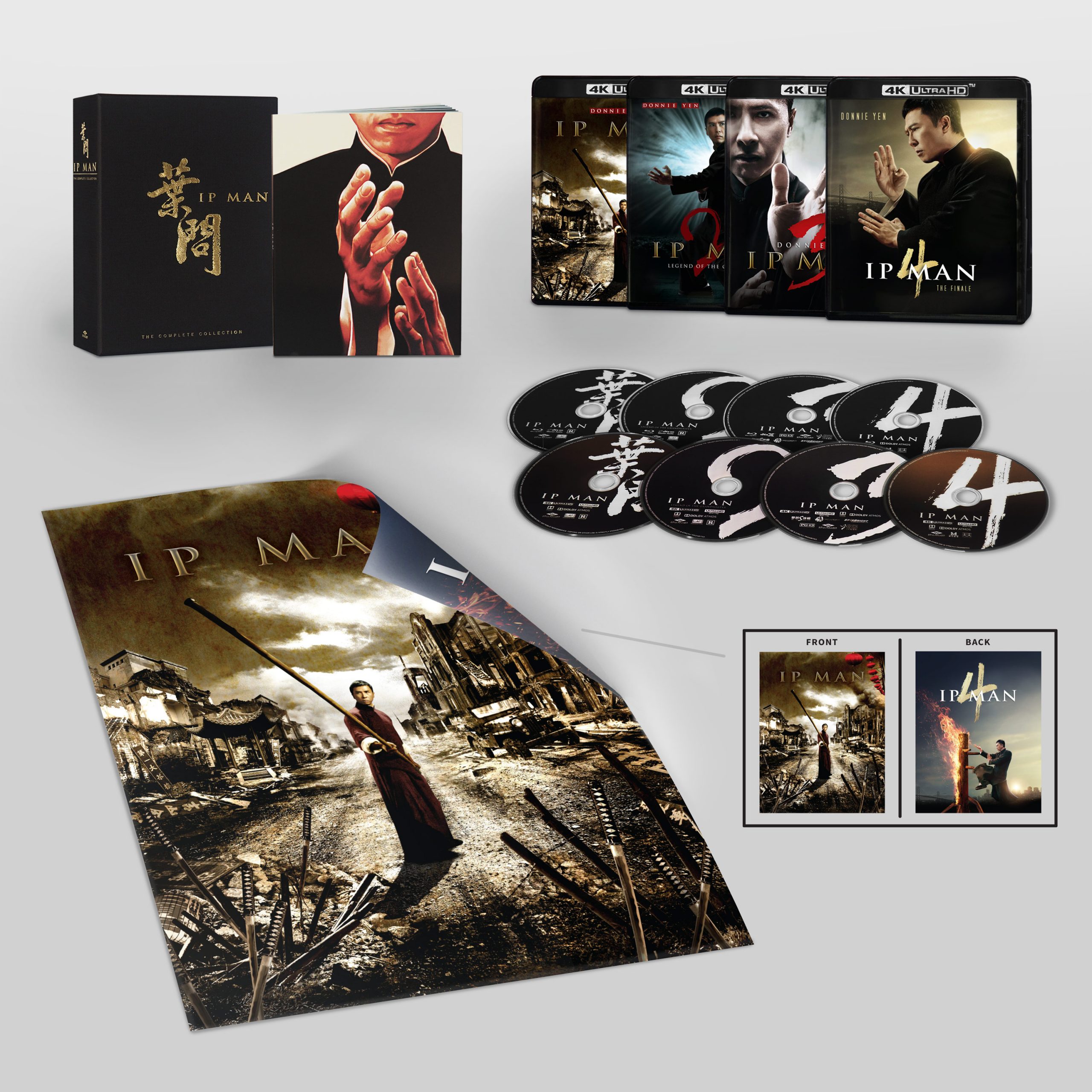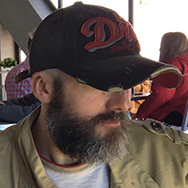 Latest posts by Phil Mills
(see all)