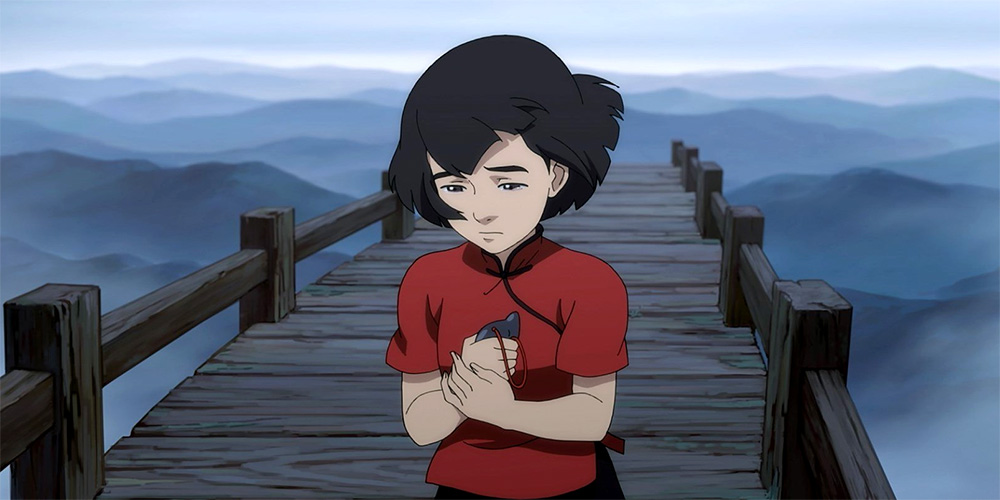 Blu-ray, DVD & Digital release: 'Big Fish & Begonia'
Shout! Factory will release the Chinese animated fantasy adventure 'Big Fish & Begonia' on Blu-ray, DVD, and Digital on August 7, 2018.
Directed by Liang Xuan and Zhang Chun, the film tells the tale of a mystical girl from another realm who sacrifices her immortality to rescue a human boy. The voice cast includes Ji Guanlin, Su Shangqing, Xu Weizhou, Jing Shih-Chieh, and Yang Ting.
Synopsis: Under the ocean is a mystical race of beings that control the tide and the changing of the seasons. One of these beings, a restless young girl named Chun, wants to experience the human world, not simply observe it. When she turns sixteen, she is allowed to transform into a dolphin to explore the human world. However, the world is a dangerous place. Trapped in a vortex, she is nearly killed but saved at the last minute by a human boy, who drowns as a result. Consumed by guilt, Chun decides to go on an epic adventure to give the boy life again. As protector of his soul, Chun must defeat those who stand in her way, including her own family.
Special Features:
• Making-Of Documentary
• The Short Film which inspired the movie
• Music Videos
• Theatrical Trailer
• Spoken Languages: English, Mandarin
'Big Fish & Begonia' is available for pre-order now from Amazon.com.