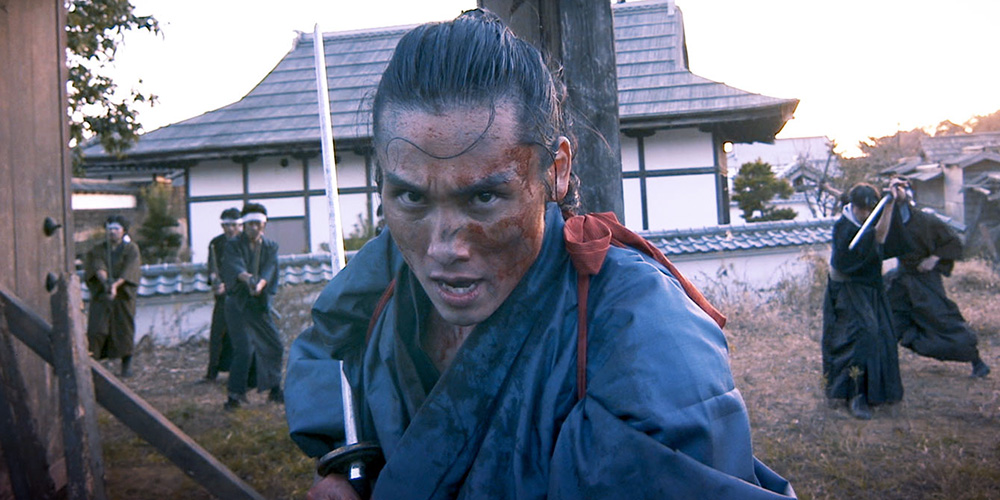 Blu-ray, DVD & Digital release: 'Crazy Samurai: 400 vs 1'
---
Well Go USA are bringing the Japanese period action epic 'Crazy Samurai: 400 vs 1' (狂武蔵 / Crazy Samurai Musashi) to US Digital on February 12 and to Blu-ray and DVD on March 2, 2021.
Directed by Yuji Shimomura, the film revolves around the legendary battle that took place between swordsman Miyamoto Musashi and the Yoshioka clan. The cast includes Tak Sakaguchi, Kento Yamazaki, Yosuke Saito, and Ben Hiura.
Synopsis: When a master samurai arrives to duel the disgraced Yoshioka dojo, he walks into an ambush. In the world's first 77-minute, one-take action film sequence, Miyamoto Musashi (Tak Sakaguchi) fights for his life against 400 warriors, earning a place in history as the CRAZY SAMURAI MUSASHI.
Features:
• Trailers
• Region: A/1
'Crazy Samurai: 400 vs 1' will stream exclusively on Hi-Yah!! and should be available for pre-order shortly from Amazon.com.