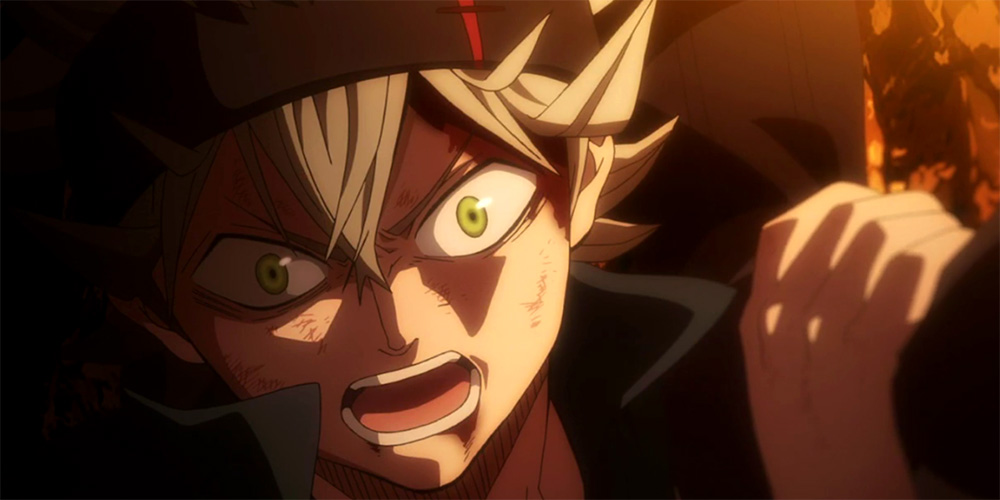 Blu-ray & DVD release: 'Black Clover: Season One, Part One'
Embrace a world of magical action and adventure with the Funimation release of 'Black Clover: Season One, Part One', available from August 20 as a DVD and Blu-ray combo pack.
Based on the manga series by Yuki Tabata, the series centres around a young boy seemingly born without any magic power who dreams of becoming the Wizard King. The voice cast includes Gakuto Kajiwara, Kana Yuki, Nobunaga Shimazaki, Asuka Nishi, Aya Uchida, and Ayumu Murase.
Synopsis: Asta and Yuno are two orphans who want the same thing: to become the Wizard King. Locked in a friendly rivalry, they work hard towards their goal. While Yuno excels at magic, Asta has a problem uncommon in this world: he has no powers! But, on the day they receive their grimoires, they surprise everyone. To reach their goal, they'll each find their own path to greatness—with or without magic.
Blu-ray Special Features:
• Black Clover: Inside Studio J
• Inside the Episode
• Episode 4 Commentary
• Episode 7 Commentary
• Clover Clips Special Edition
• Trailers
'Black Clover: Season One, Part One' is available for pre-order now from Amazon.com.