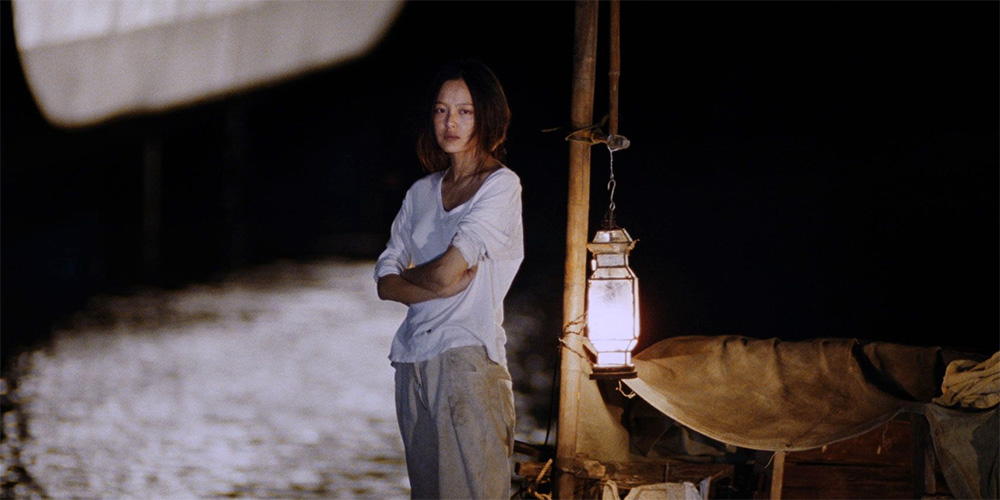 Blu-ray & DVD release: 'Crosscurrent'
---
Cheng Cheng Films are bringing the 2016 Chinese drama 'Crosscurrent' (长江图) to US Blu-ray and DVD on August 30, 2019.
Directed by Yang Chao, the film follows a ship's captain who travels up the Yangtze river and discovers the same mysterious woman at every port. The cast includes Qin Hao, Xin Zhilei, Wu Lipeng, Wang Hongwei, and Jiang Hualin.
Synopsis: From the spinning Shanghai metropolis to snow-capped Tibetan mountains, Gao Chun steers a cargo up the Yangtze river and comes across a reversely aging woman named An Lu at every port recorded in a poetry book. He wonders whether she is supernatural or if he is travelling back in time. After passing a pagoda that reverberates Buddha's voice, a flooded town reappeared elsewhere and the grandiose Three Gorges Dam, he finally arrives at the start of the river and unveils the secret of his past and An Lu.
'Crosscurrent' is available for pre-order now from Amazon.com.