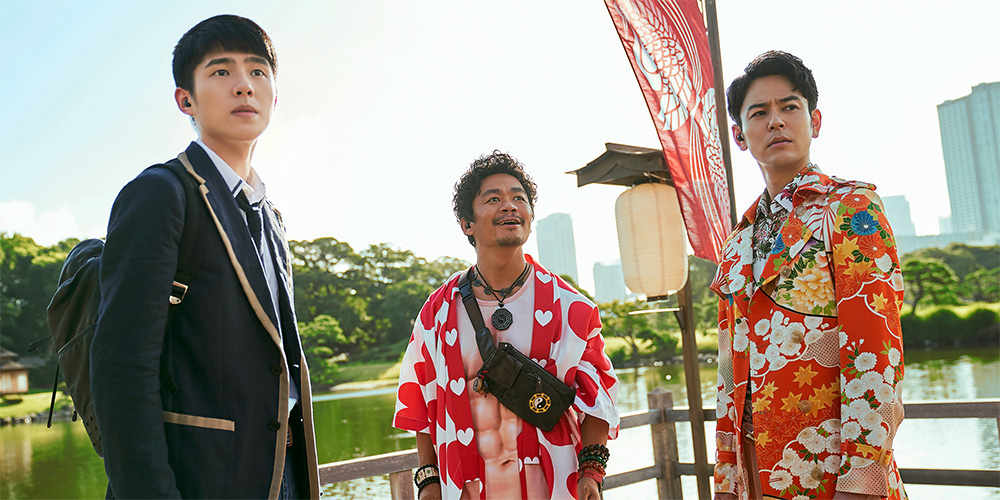 Blu-ray & DVD release: 'Detective Chinatown 3'
---
CN Entertainment are bringing the 2021 Chinese comedy-mystery 'Detective Chinatown 3' (唐人街探案3) to Hong Kong Blu-ray and DVD on May 14, 2021.
Directed by Chen Sicheng, the film, which is the third entry into the 'Detective Chinatown' series, finds Tang Ren and Qin Feng heading to Tokyo to try and track down the mysterious mastermind Q. The cast includes Wang Baoqiang, Liu Haoran, Zhang Zifeng, Satoshi Tsumabuki, and Tony Jaa.
Synopsis: Tang Ren (Wang Baoqiang) and Qin Feng (Liu Haoran) are invited by fellow detective Noda Hiroshi (Satoshi Tsumabuki) to go solve a big case in Japan. Other ranking detectives in the global Crimaster app network also flock to Tokyo after hearing the news. Adding to the challenge is the appearance of the mysterious #1 ranked Q. A perilous yet hilarious battle of the detectives begins…
Features:
• Cantonese/Mandarin soundtracks
• Chinese/English subtitles
• Region: All
'Detective Chinatown 3' is available to pre-order now from YesAsia.com.