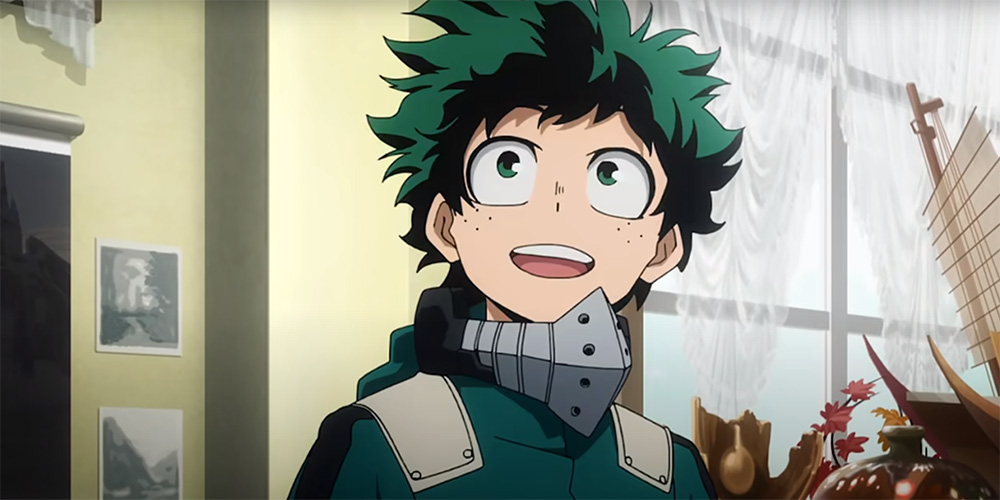 Blu-ray & DVD release: 'My Hero Academia: Heroes Rising'
Manga Entertainment are bringing the Japanese anime superhero movie 'My Hero Academia: Heroes Rising' to UK Blu-ray and DVD on October 26, 2020.
Directed by Kenji Nagasaki, the film finds the students of Class 1-A facing off against a new villain who is looking to exploit the retirement of All Might. The voice cast includes Daiki Yamashita, Nobuhiko Okamoto, Kenta Miyake, Ayane Sakura, Aoi Yuki, Yuki Kaji, Kosuke Kuwano, Eri Kitamura, and Kaito Ishikawa.
Synopsis: Class 1-A visits Nabu Island where they finally get to do some real hero work. The place is so peaceful that it's more like a vacation … until they're attacked by a villain with an unfathomable Quirk! His power is eerily familiar, and it looks like Shigaraki had a hand in the plan. But with All Might retired and citizens' lives on the line, there's no time for questions. Deku and his friends are the next generation of heroes, and they're the island's only hope.
Features:
• Limited edition Blu-ray steelbook
• Region: B/2
'My Hero Academia: Heroes Rising' is available to pre-order now from Amazon.co.uk.