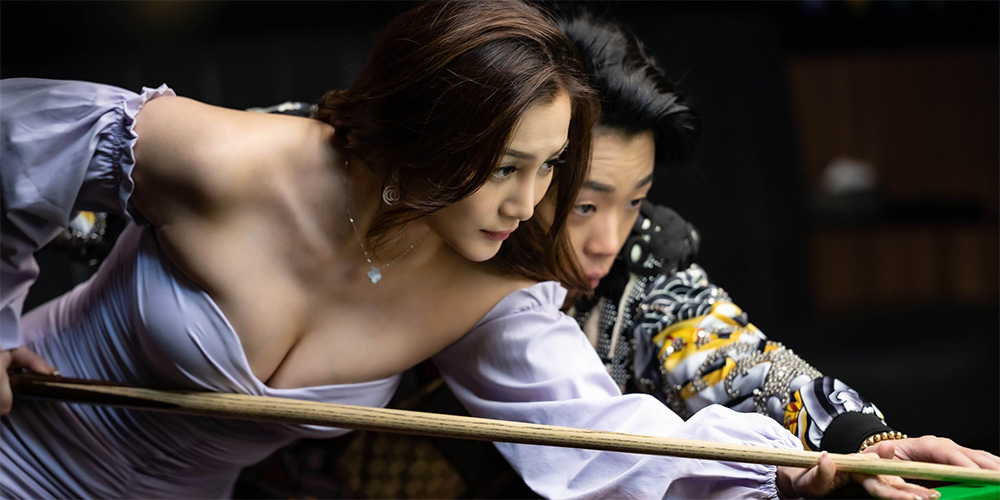 Blu-ray & DVD release: 'Part-Time Girlfriend'
---
Panorama are bringing the 2020 Hong Kong romantic comedy 'Part-Time Girlfriend' (#PTGF出租女友) to Hong Kong Blu-ray and DVD on November 12, 2021.
Written and directed by Zheng Fenglan, the film follows a white-collar worker struggling to find love who decides to turn to "part time girlfriends" (sex workers). The cast includes Chiu Sin-Hang, Larine Tang, Kaki Sham, Ashina Kwok, and Charlotte Cheung.
Synopsis: Based on true events, the story follows Ka Chun (Chiu Sin-Hang), an ordinary white-collar worker who takes the city by storm after leaking over 3,000 photos of part-time-girlfriends (PTGF). After a series of failed romantic encounters, Ka Chun decides to seek relationships with sex workers (also known as part-time girlfriends) and soon becomes a master on YouTube admired by thousands of netizens. A life turning point emerges when Ka Chun finds out that the girl he has a crush on, Tsz Shun (Larine Tang) is also a PTGF.
Features:
• Cantonese/Mandarin soundtracks
• Chinese/English subtitles
• Region: A/3
'Part-Time Girlfriend' is available to pre-order now from YesAsia.com.