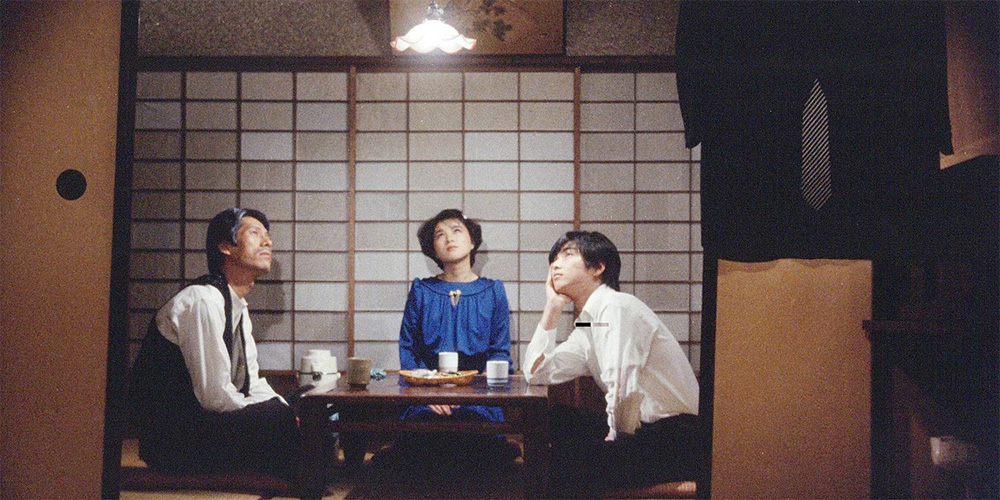 Blu-ray & DVD release: 'Pink Films Vol. 3 & 4'
---
Third Window Films are bringing 'Pink Films Vol. 3 & 4' to UK Blu-ray and DVD on May 25, 2020. The collection is made up of two classic Japanese pink films – Masayuki Suo's 'Abnormal Family' and Kan Mukai's 'Blue Film Woman'.
Abnormal Family
Cast: Ren Osugi, Miki Yamaji, Kei Shuto
The debut film of the director of the international hit comedy 'Shall We Dance' (1996) follows the Mamiya family after the latest arrival of the voluptuous new bride of over-sexed eldest son Kôichi. Kazuo sees his new sister-in-law as a source of release from study stress, while his sister Akiko, after donning her Office Lady uniform heads straight to a workplace that offers much more in the way of financial incentive. Suo s only ever pink film is a bawdy pastiche of the works of Ozu Yasujirô, presenting this far-from-typical family through idiosyncratic editing and compositional.
Blue Film Woman
Cast: Mitsugu Fujii, Ichiro Furuoka, Miki Hashimoto
'Blue Film Woman' is a feverish mishmash of horror, blackmail sexploitation and trippy nightclub sequences revolving around the daughter of a stockbroker who is brought to his knees by an unexpected financial crash. In order to stave off bankruptcy, he offers up his wife to his sleazy, reptilian creditor Uchiyama who, after prodding and pawing over her, locks her up in the shed at the bottom of the garden where his mentally challenged son Hiroshi lurks in the attic.
Special Features:
• Newly remastered versions of both films
• Pink Thrills: Jasper Sharp on Pink Eiga
• Region: B/2
'Pink Films Vol. 3 & 4' is available for pre-order now from Amazon.co.uk.