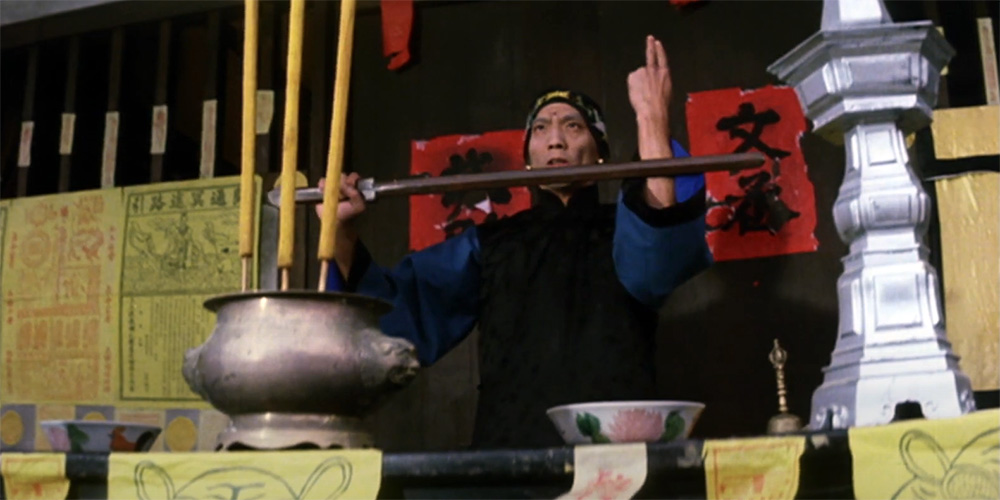 Blu-ray & DVD release: 'The Miracle Fighters'
---
Panorama are bringing the 1982 Hong Kong martial arts fantasy comedy 'The Miracle Fighters' (奇門遁甲) to Hong Kong Blu-ray and DVD on February 10, 2021.
Directed by Yuen Woo-Ping, the film follows a young boy who is forced to impersonate a long-dead prince by an evil sorcerer. The cast includes Yuen Yat-Choh, Yuen Shun-Yi, Leung Kar-Yan, Yuen Cheung-Yan, and Eddy Ko Hung.
Synopsis: Shu Gut (Yuen Yat-Choh) is a martial arts student mistaken for the crown prince of the Imperial Court, and is enlisted by the villainous Sorcerer Bat (Yuen Shun-Yi) to attempt world domination. But the faux prince is not so enthused about the new arrangement. Luckily, he finds help from the Old Man (Leung Kar-Yan) and Old Woman and (Yuen Cheung-Yan), mystical neighbors who know some crazy and magical martial arts – with an emphasis on the word "crazy"!
Features:
• Postcard [first press only]
• Cantonese/Mandarin soundtracks
• Chinese/English subtitles
• Region: A/3
'The Miracle Fighters' is available for pre-order now from YesAsia.com.