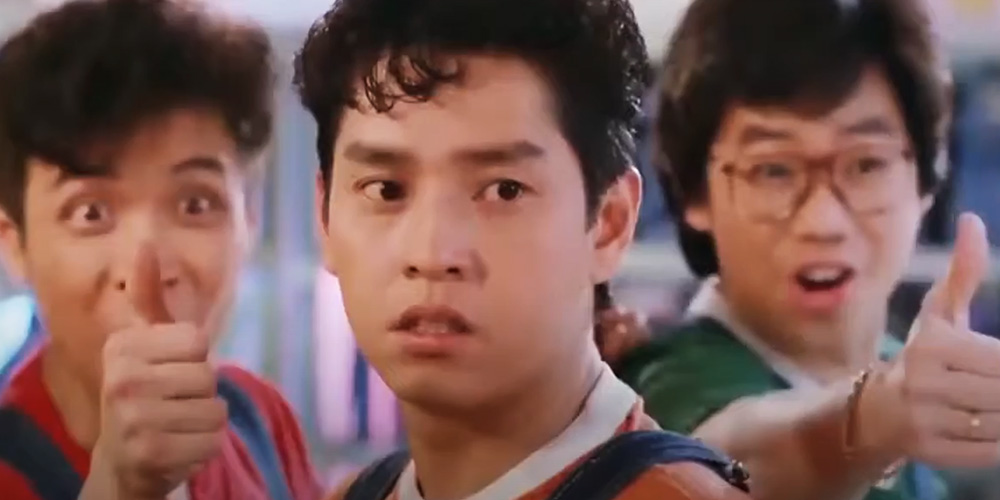 Blu-ray & DVD release: 'The Other Side Of Gentleman'
---
Panorama are bringing the 1984 Hong Kong romantic comedy 'The Other Side Of Gentleman' (君子好逑) to Hong Kong Blu-ray and DVD on October 8, 2021.
Directed by Ringo Lam, the film follows an irresponsible cad who unwittingly participates in an experiment designed to transform him into an honorable citizen. The cast includes Alan Tam, Brigitte Lin, Chang Kuo-Chu, Bennett Pang, and Kan Yee-Ching.
Synopsis: Jojo (Brigitte Lin) is a psychology student involved in a curious experiment. Her group wishes to take a narcissistic playboy and subjugate his selfish tendencies using the proper psychological tools. More importantly, they need the right woman for the job. The target is Alan (Alan Tam), but their initial candidates for his partner are quickly rebuffed. Luckily the perfect girl is in their midst. The group uses Jojo to tame Alan's wild ways, but the experiment has unforeseen consequences. Jojo begins to sense the cruelty of their work, even though the experiment is a success. In fact, it may be too successful, as Alan becomes fixated with Jojo, even after discovering her true game AND fact that she's engaged to a university professor! Can Alan convince Jojo that he's the one for her?
Features:
• Cantonese/Mandarin soundtracks
• Chinese/English subtitles
• Region: A/3
'The Other Side Of Gentleman' is available to order now from YesAsia.com.