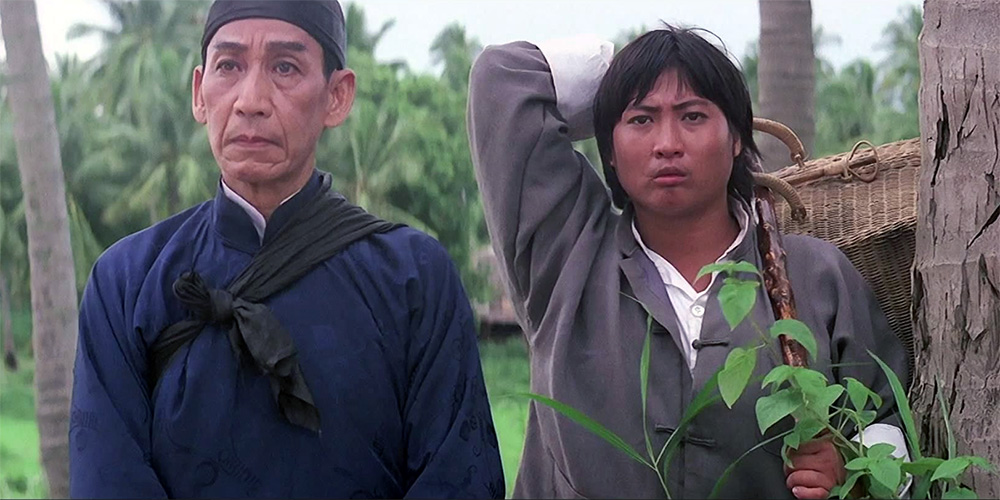 Blu-ray & DVD release: 'The Skyhawk'
---
Panorama are bringing the 1974 Hong Kong martial arts film 'The Skyhawk' (黃飛鴻少林拳) to Hong Kong Blu-ray and DVD on April 30, 2021.
Directed by Jeong Chang-Hwa, the film finds Wong Fei Hung and his pupils helping out an old friend in Thailand. The cast includes Kwan Tak-Hing, Sammo Hung, Carter Wong, Nora Miao, and Whang In-Sik.
Synopsis: Master Wong (Kwan Tak-Hing) and his disciple Fatty (Sammo Hung) are paying a visit to Thailand when they are assaulted by a hot-headed street fighter dubbed "Little Lion" (Carter Wong). In true Wong Fei Hung fashion, the master takes Lion under his wing after the impetuous youth gets his clock cleaned by a rival martial arts instructor. Meanwhile, Wong's friend Chu is facing trouble from the local crime boss, who's trying to seize control of Bangkok's lucrative shipping business. Wong urges his friends and students to seek a peaceful resolution to their problems, but when the bad guys attack Fatty's sister (Nora Miao), the master agrees to take up arms.
Features:
• Cantonese/Mandarin soundtracks
• Chinese/English subtitles
• Region: A/3
'The Skyhawk' is available now from YesAsia.com.