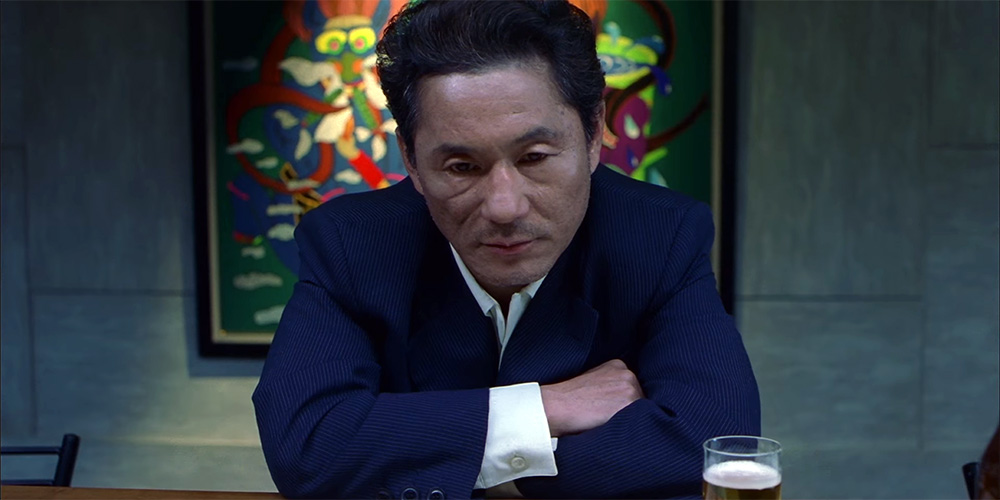 Blu-ray & DVD release: 'TKO Collection'
Film Movement Classics are bringing a collection of director Takeshi Kitano's early work, entitled the 'TKO Collection', to US Blu-ray and DVD on November 20, 2018.
The box set is made up of three of Kitano's most acclaimed films – 'Violent Cop', 'Boiling Point', and 'Hana-bi' (aka 'Fireworks').
Violent Cop:
Facing criminal charges for his unorthodox Dirty Harry type methods, Detective Azuma (Takeshi Kitano) finds himself caught in a web of betrayal and intrigue that sends him on a bloody trail of vengeance. But when his sister is kidnapped by a sadistic drug lord, Azuma's tactics escalate towards an apocalyptic climax.
Boiling Point:
Ono Masahiko (Yurei Yanagi) is an unlucky gas station attendant who belongs to a losing junior baseball team. When the local yakuza threaten and capture his coach, he and a friend get more than they bargained for when they travel to Okinawa seeking revenge.
Hana-Bi (Fireworks):
Former police officer Nishi (Takeshi Kitano) feels responsible for the shattered lives of his loved ones. His partner Horibe (Ren Osugi) has been crippled in a disastrous stakeout, a colleague is shot dead by the same villain, and his own wife (Kayoko Kishimoto) has a terminal illness. In debt to a yakuza loanshark, Nishi conceives a bank robbery to provide for his partner, help the dead cop's widow, and take one last holiday throughout Japan with his wife and share a final taste of happiness.
Special Features:
• Violent Cop 20-minute featurette
• That Man Is Dangerous: The Birth of Takeshi Kitano
• Original Violent Cop trailer
• New Violent Cop HD re-release trailer
• Boiling Point 20-minute featurette
• Okinawa Days: Takeshi's Second Debut
• Original Boiling Point trailer
• Hana-Bi Commentary by film writer for Rolling Stone magazine, David Fear
• Hana-Bi Making-of featurette
The 'TKO Collection' is available for pre-order now from Amazon.com.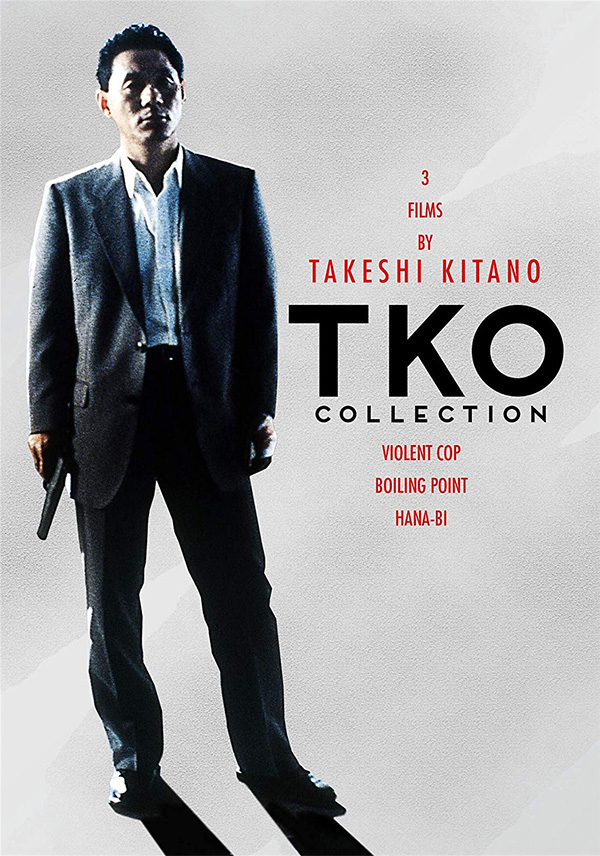 Film fan, anime addict, gaming geek, metalhead, and supreme dark overlord of Far East Films.
Latest posts by Phil Mills (see all)