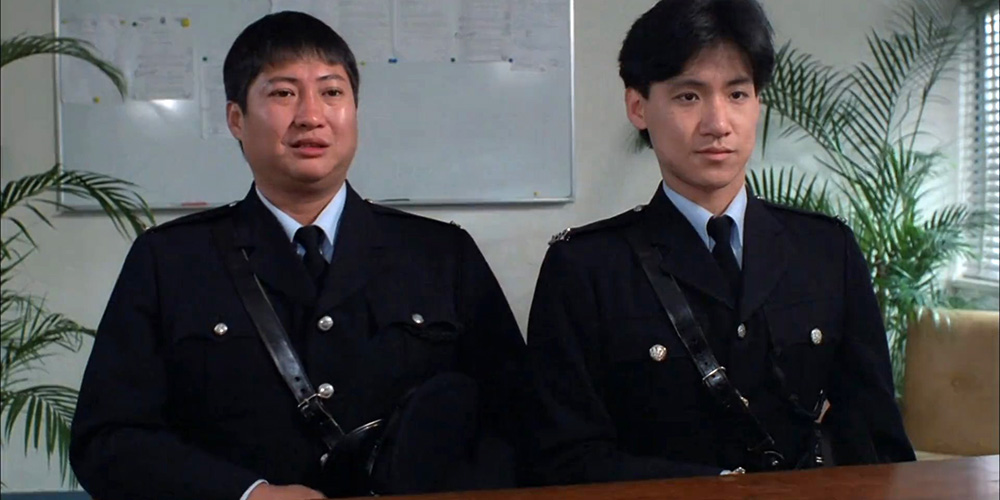 Blu-ray & DVD release: 'Where's Officer Tuba?'
---
Panorama are bringing the 1986 Hong Kong action comedy 'Where's Officer Tuba?' (霹靂大喇叭) to Hong Kong Blu-ray and DVD on January 14, 2022.
Directed by Philip Chan and Ricky Lau, the film revolves around a Police officer who is haunted by his dead partner after he forgets his promise to avenge his death. The cast includes Sammo Hung, Jacky Cheung, David Chiang, Joey Wong, and Stanley Fung.
Synopsis: Officer Tuba (Sammo Hung) and Police Detective Chow (David Chiang) attempt to hunt down a band of blackmailers. Unsuccessful in capturing the gang, Chow is gunned down and, in his dying moment, makes Tuba promise that he will defeat the gangsters and avenge his death. When Tuba goes on another police mission with rookie Cheung (Jackie Cheung) and tries to woo his girlfriend-to-be Joanne (Joey Wong), he forgets his promise to Chow. Therefore, Chow's spirit appears and haunts Tuba, attempting to make him fulfil his mission.
Features:
• Cantonese/Mandarin soundtracks
• Chinese/English subtitles
• Region: A/3
'Where's Officer Tuba?' is available to order now from YesAsia.com.