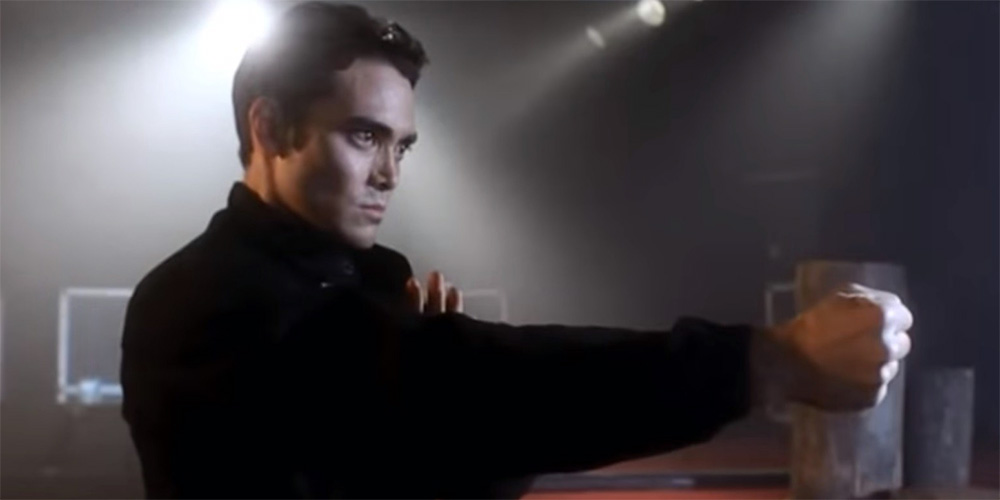 Blu-ray release: 'Drive'
---
MVD Entertainment are bringing the 1997 American martial arts action film 'Drive' to US Blu-ray on May 11, 2021.
Directed by Steve Wang, the film follows a man who is taken hostage by a prototype enhanced human attempting to evade a group of hired hit men. The cast includes Mark Dacascos, Kadeem Hardison, John Pyper-Ferguson, Brittany Murphy, and Tracey Walter.
Synopsis: Toby Wong (Mark Dacascos) is on a martial arts mission impossible. With a bio-energy module placed on his chest, Toby's awesome martial arts skills are tuned to a super-human level. The only problem is that Toby doesn't want the power. Now, only an army can stop him, and that's just what's hunting him down. As he makes his escape from an ammo-packing posse of hitmen, Toby needs a hostage, Malik (Kadeem Hardison) to drive him to freedom in Los Angeles.
Features:
• HD versions of both the Extended Director's and Theatrical Cut
• 2.0 Stereo LPCM or 5.1 Dolby Digital Surround audio
• Audio commentary by Steve Wang, Koichi Sakamoto, Mark Dacascos and Kadeem Hardison
• "Drive: The Force Behind The Storm" documentary
• Six Deleted Scenes
• Interview gallery with cast and crew
• Original Theatrical Trailer
• Collectible Mini-Poster
• Reversible artwork
• Region: A
'Drive' is available to pre-order now from Amazon.com.