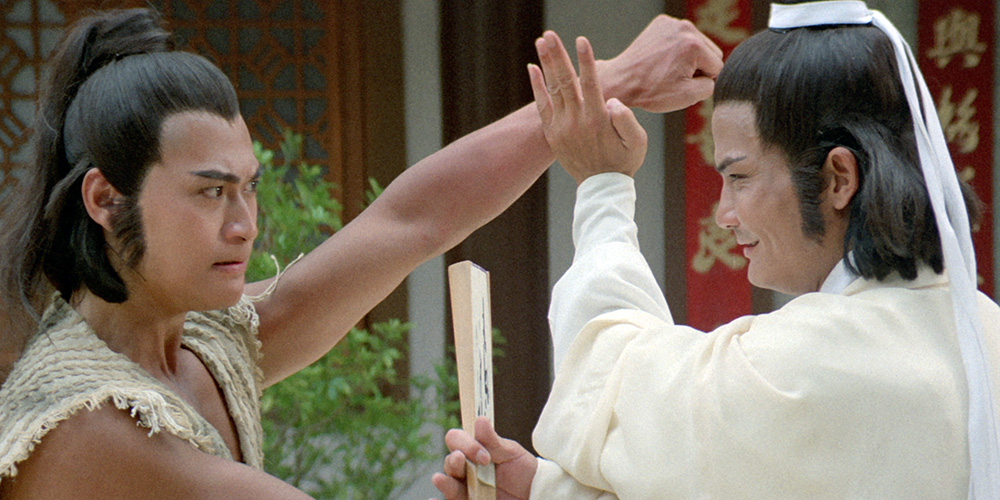 Blu-ray release: 'Last Hurrah For Chivalry' & 'Hand Of Death'
---
Eureka Entertainment are bringing two classic John Woo films – 'Last Hurrah For Chivalry' and 'Hand Of Death' – to UK Blu-ray on June 24, 2019.
A decade before he would change action filmmaking forever with 'A Better Tomorrow' and 'The Killer', director John Woo was directing martial-arts films for the two biggest studios in Hong Kong, Shaw Brothers and Golden Harvest. Under the mentorship of the great Chang Cheh, Woo began to develop his signature style, films that featured slick, stylish and often violent choreography, with dramatic plots that revolved around brotherhood, honour and redemption. Presented here are two of his early works from this period.
Last Hurrah For Chivalry
Chang (Wai Pak), AKA the Magic Sword, wishes to leave his infamous swordsman days behind him. He's befriended by two other swordsmen: Kao (Lau Kong), who's bitter over the murder of his family, and Tsing Yi (Damian Lau), who offers to help Chang kill Pai, the man who murdered Kao's family. However, not all is as it seems, and one of the men may want Chang dead. Eventually, treachery will face off against honour in a final battle for the code of chivalry.
Hand Of Death
A Shaolin disciple (Tan Tao-Liang) heads out on a quest to avenge his master's death and end the persecution of the Shaolin Temple and it's martial arts by the Manchu rulers. His mission is to find a Shaolin renegade (James Tien) who has turned traitor and now leads the Manchu's anti-Shaolin effort. He joins forces with an unlikely pair: a delivery boy (Jackie Chan) and an expert swordsman (Yeung Wai).
Special Features:
• Stunning 1080p presentation of both films on Blu-ray, from brand new 2K restorations
• Cantonese, Mandarin and English audio options
• Optional English subtitles
• Brand new audio commentaries on both Last Hurrah for Chivalry and Hand of Death, by martial-arts cinema authority Mike Leeder | Archival interviews with director John Woo
• Trailers for both films
• Reversible inlay featuring original poster artwork
• Limited Edition Collector's booklet featuring new writing by film writer Matthew Thrift [First 2000 copies only]
'Last Hurrah For Chivalry' and 'Hand Of Death' are available for pre-order now from Amazon.co.uk.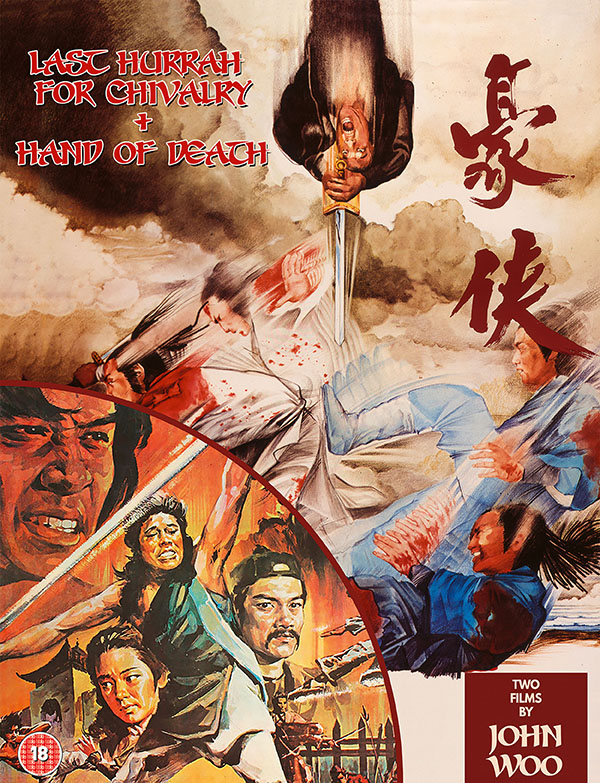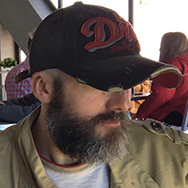 Latest posts by Phil Mills
(see all)