Mark Gor (Yun-Fat) and Ho (Ti Lung) are a pair of gangsters involved in a money counterfeit organisation.  Ho is considering going straight because his little brother, Kit, is joining the police force.  When Ho is double-crossed and his father murdered, Kit discovers the truth about his brother's illegal operations.  Mark swears revenge but his leg is shattered in the shoot out and he is forced to live life as a recluse.  When Ho is released from prison he finds out what Mark has been reduced too but is determined to go straight.   Unfortunately, the past will not leave him alone and he must face Kit's hatred as well as the crime bosses.  Mark, Kit and Ho team up to finish things and we witness some of the finest gun shots ever committed to celluloid.
'A Better Tomorrow' was the first collaboration between director John Woo and actor Chow Yun-Fat, and after such a breathtaking opening encounter it's easy to see why they opted to team up again (see 'The Killer' and 'Hard Boiled').  Yun-Fat, who was working primarily in TV at the time, makes for an extremely suave and sophisticated anti-hero and he strikes up a great chemistry with fellow actors Ti Lung and Leslie Cheung. Woo's tale of brotherhood is perhaps the real core of the movie though, as it is riddled with some brilliantly handled twists and turns that really put the characters into some nail-biting situations. Of course, the film is also highly lauded for its stylised action scenes and these really highlight Woo's ability to craft out some superior gunplay. Arguably the most memorable of these comes when Yun-Fat casually strolls into a restaurant, planting guns in several strategic places in preparation for a blistering showdown that is a joy to behold.
For me, 'A Better Tomorrow' feels more stylised and action-packed than a dozen James Bond movies, whilst also displaying plenty of heart and true codes of honour.  This is the 'Citizen Kane' of HK heroic bloodshed films and it never ages, even after repeat viewings.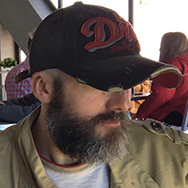 Latest posts by Phil Mills
(see all)