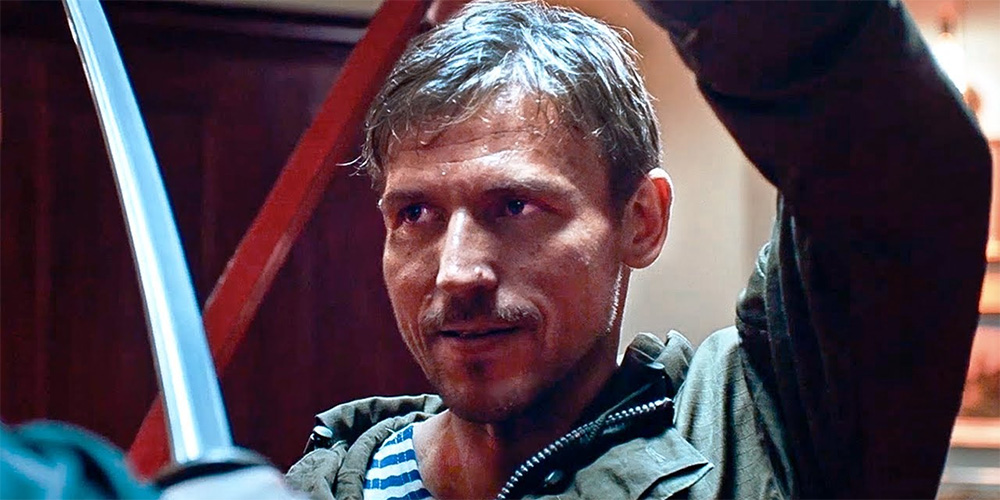 Blu-ray release: 'Russian Raid'
---
Eureka Entertainment are bringing the 2020 Russian action-thriller 'Russian Raid' (Русский рейд) to UK Blu-ray on March 22, 2021.
Inspired by Gareth Evans' 2011 martial-arts hit 'The Raid', the film follows a former Spetsnaz operative who goes after a dangerous warlord connected to the Russian military. The cast includes Ivan Kotik, Kirill Sarychev, Vladimir Mineev, Sofya Ozerova, and Nikita Kologrivyy.
Synopsis: Nikita, a former Russian Spetsnaz operative, is hired to neutralise the large private security force at a local factory by his shady employer. But Nikita and his group of highly trained fighters get more than they bargained for when it turns out the factory is actually owned by a dangerous warlord connected to the Russian military. By the time the 'hostile takeover' is complete, Nikita reveals that he has orchestrated his own secret mission to take personal revenge on the most dangerous man in Russia.
Features:
• 1080p presentation on Blu-ray
• DTS-HD MA 5.1 audio
• Optional English subtitles
• Region: B
'Russian Raid' will be available to pre-order shortly from Amazon.co.uk.