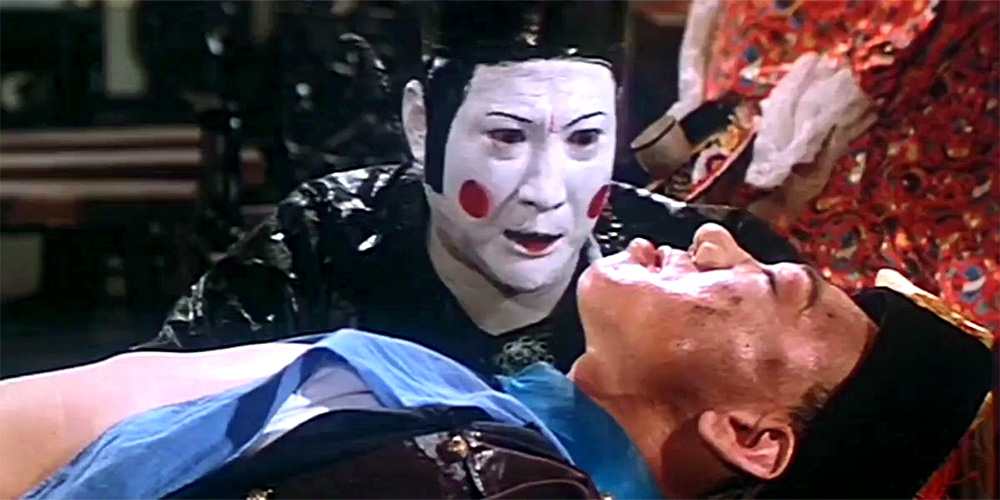 Blu-ray release: 'The Dead and the Deadly'
---
Panorama are bringing the 1982 Hong Kong kung fu horror comedy 'The Dead and the Deadly' (人嚇人) to HK Blu-ray on March 6, 2020.
Directed by Wu Ma, the film revolves around a bumbling kung fu student who agrees to let his body be possessed by his recently deceased friend so that he can exact his revenge. The cast includes Sammo Hung, Wu Ma, Lam Ching-Ying, Cherie Chung, Hui Leung-Mei, and Chin Yuet-Sang.
Synopsis: Fatboy (Sammo Hung) is a bumbling kung-fu student who works and trains under his uncle (Lam Ching-Ying). Fatboy's scheming pal Lucho (Wu Ma) plots to get rich by faking his own death, but things go wrong and Lucho really does end up dead! Undeterred, Lucho returns as a spirit and asks his old pal Fatboy to avenge his death, but Fatboy isn't given to violence. The solution: Lucho will enter Fatboy's body, and the possessed pair can proceed to exact revenge on Lucho's foes! But if Lucho doesn't get Fatboy home by sunrise, Fatboy's soul may be lost forever…
Special Features:
• Limited edition postcard (first press only)
• Region: A
'The Dead and the Deadly' is available now from YesAsia.com.