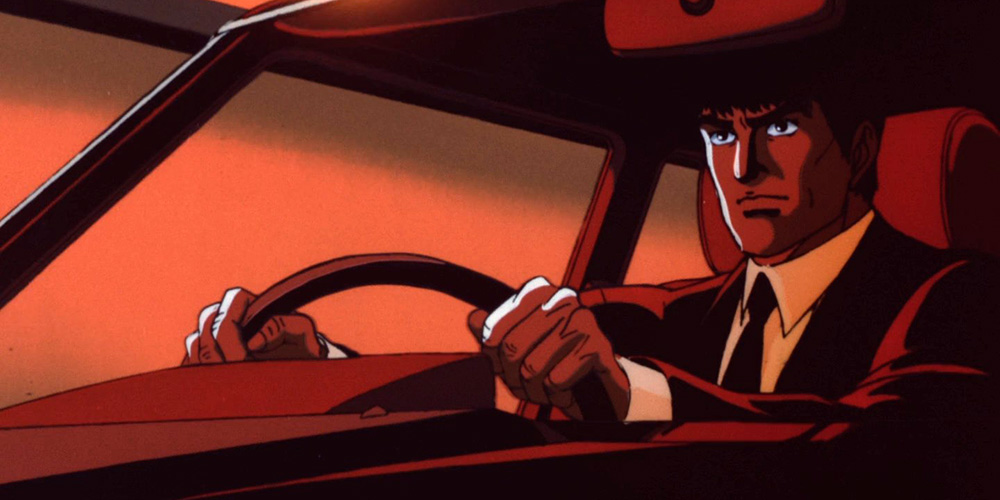 Blu-ray release: 'Wicked City' & 'Demon City Shinjuku'
Manga Entertainment are bringing two Yoshiaki Kawajiri helmed anime films – 'Wicked City' (妖獣都市) and 'Demon City Shinjuku' (魔界都市) – to UK Blu-ray on December 7, 2020.
Wicked City (1987)
Voice cast: Yusaku Yara, Toshiko Fujita, Ichiro Nagai, Takeshi Aono
It's not unusual for lady-killer Renzaburo Taki to share a night with a woman. When that woman can turn into a demonic spider, however, it's just a little worrying. The demons are on the move, and as a member of the Black Guard, Taki's job – his "real" job – is to protect the human world from the demon world. And his work is just beginning! A fragile peace exists between the two worlds, brokered by a treaty. In order for the renewal of that treaty to go smoothly, Taki has to protect Giuseppi Mayart, a two-hundred-year-old man with immense spiritual power, from an extremist faction of demons seeking to bring chaos to the two worlds. Worst of all, Taki's assigned a partner for the mission: the unnaturally beautiful Makie, a fellow Black Guard member… and herself a demon! The two will have to go all out…
Demon City Shinjuku (1988)
Voice cast: Hideyuki Hori, Hiromi Tsuru, Kiyoshi Kobayashi, Kyoko Tongu
Ten years ago, Genichiro Izayoi died trying to stop the sorcerer Rebi Ra, and as a result Shinjuku became a playground for demons. And now, the day approaches when Rebi Ra will complete his decade-long ritual to plunge the rest of the world into chaos! As Genichiro's son, it falls to Kyoya to venture into the heart of Shinjuku and put an end to the sorcerer his father couldn't beat. Can Kyoya exceed his father's legacy, or will the demons of Shinjuku create Hell on Earth?
Features:
• 4 x art cards
• 60-page art booklet packaged in a rigid box
• Region: B
This limited edition box set is available for pre-order now from Amazon.co.uk.