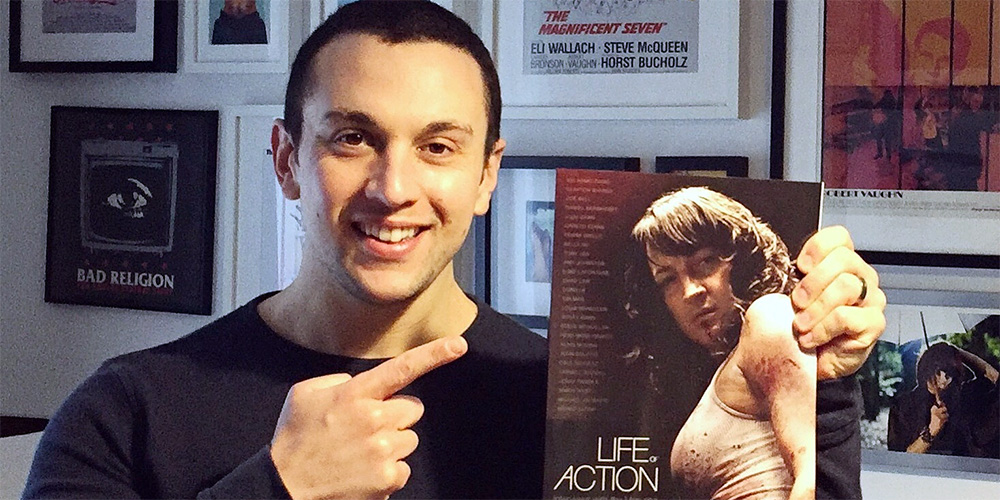 Book release: 'Life of Action II'
Following the success of the original 'Life of Action' book released in 2015, author and action coordinator Mike Fury has interviewed a new line-up of top international film talent from in front of and behind the camera. Released in March 2020, 'Life of Action II' continues exploring the artistry and the physically demanding, dangerous work involved in creating some of the world's best loved films and television shows.
The new book takes readers behind-the-scenes once again for a compelling series of conversations, shedding light on the overlooked and misunderstood world of action genre cinema. In this new collection of original interviews, we meet and get under the skin of some of the hardest working actors, filmmakers and stunt professionals working today to find out what motivates and inspires them, and the lessons we can take.
Featuring talent such as Zoë Bell ('Once Upon a Time in Hollywood', 'Death Proof'), Michael Jai White ('Black Dynamite', 'Spawn'), Frank Grillo ('Captain America: Civil War', 'Wolf Warrior II'), Tony Jaa ('Fast & Furious 7', 'Ong Bak'), Simon West ('Lara Croft: Tomb Raider', 'Con Air'), Vic Armstrong ('Total Recall', 'Raiders of the Lost Ark'), Gareth Evans ('Gangs of London', 'The Raid') and many more, this is a must-have for creatives and film fans alike.
Mike Fury says: "Much like the first volume, this book is a real labour of love and I know there are hugely passionate film fans who admire these artists and their work just as much as me. Having worked in the film industry for many years now, in a variety of roles, I've witnessed and come to understand the incredible hard work, creativity and often great personal risk that goes into entertaining an audience. Many of these stories are funny, sad, moving and inspiring, and hopefully give an insight into this crazy and unusual business."
'Life of Action II' is available now from Amazon.co.uk or you can pick up a signed copy from MikeFury.net.