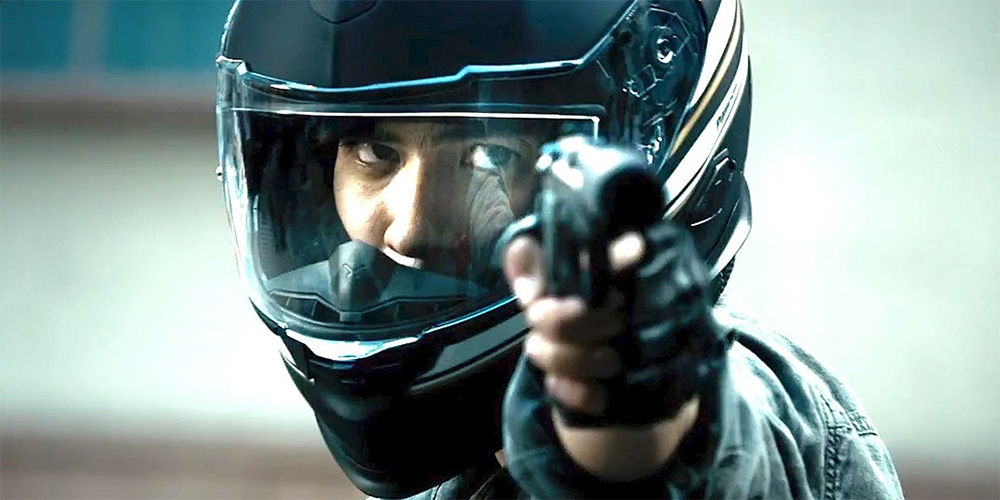 Blu-ray & DVD release: 'S Storm'
Kam & Ronson are bringing David Lam's Hong Kong crime thriller 'S Storm' (S風暴) to DVD and Blu-ray on November 26, 2016.
'S Storm' is a sequel to 2014's 'Z Storm' and is another exciting crime thriller that centres around the workings of the ICAC, Hong Kong's corruption watchdog law enforcement agency. The cast includes Louis Koo, Julian Cheung, Bowie Lam, Ada Choi, Shek Sau, Lo Hoi-Pang, Dada Chan and Vic Chou.
Synopsis: ICAC agent Luk (Louis Koo) is investigating the case of a Jockey Club trader suspected of accepting bribes and fixing sports betting odds. The suspect, however, gets murdered in broad daylight by a hitman (Vic Chou), and Luk is the only witness. Detective Lau (Julian Cheung) is put in charge of the murder case, but in a classic example of ICAC and police deadlock, he is unable to get much information out of Luk. The two agencies delve into the victim's connection with illegal bookmaking operations and discover that there is a mysterious and ruthless big boss pulling the strings.
Artwork/trailer are below and you can preorder both versions now from YesAsia.com.