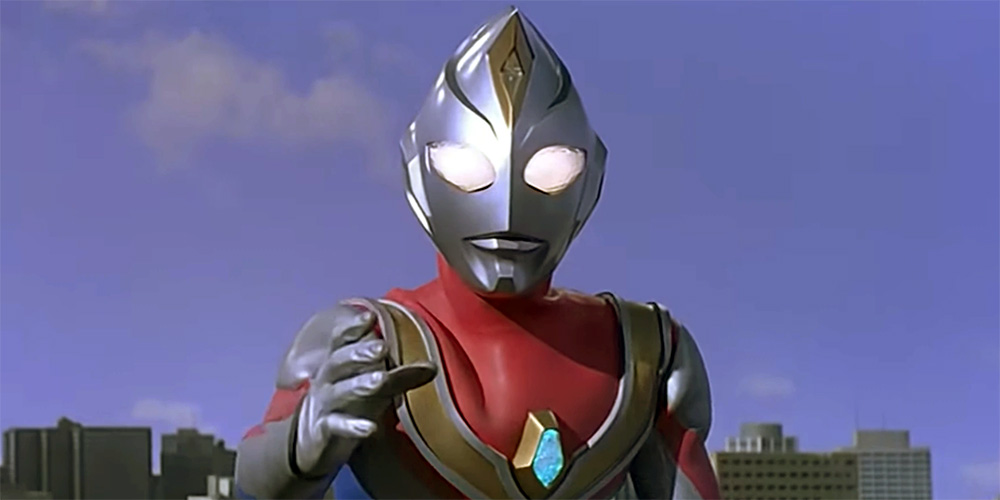 DVD release: 'Ultraman Dyna'
---
Mill Creek Entertainment are bringing the 1997/98 Japanese tokusatsu TV show 'Ultraman Dyna' (ウルトラマンダイナ) to US DVD on November 16, 2021.
The show, which is the 13th live-action Ultraman series, follows a member of Super GUTS who is bonded with Ultraman to fight against the Sphere and other threats to the Earth. The cast includes Takeshi Tsuruno, Ryo Kinomoto, Toshikazu Fukawa, Risa Saito, Nobuyuki Kase, Joe Onodera, and Mariya Yamada.
Synopsis: The Year: 2017. Humanity has built settlements throughout the solar system to begin the conquest of unknown lands with new challenges and new dangers. When the Martian settlement is attacked without warning by an immense insect-like monster, a colossal silver humanoid appears to battle the beast. The Super GUTS Team is a seven-person fighting force, as intelligent as they are courageous. Their task; to investigate unusual phenomena and protect mankind from overwhelming danger. Agent Asuka of the Super GUTS Team, discoverer of the ancient secret ability to transform himself into a gigantic warrior with powers unknown on planet Earth, is now ready to wage war against the marauding mastodons of destruction who would threaten humankind.
Features:
• Original Japanese soundtrack
• English subtitles
• Episode guide booklet
'Ultraman Dyna' is available to pre-order now from Amazon.com.